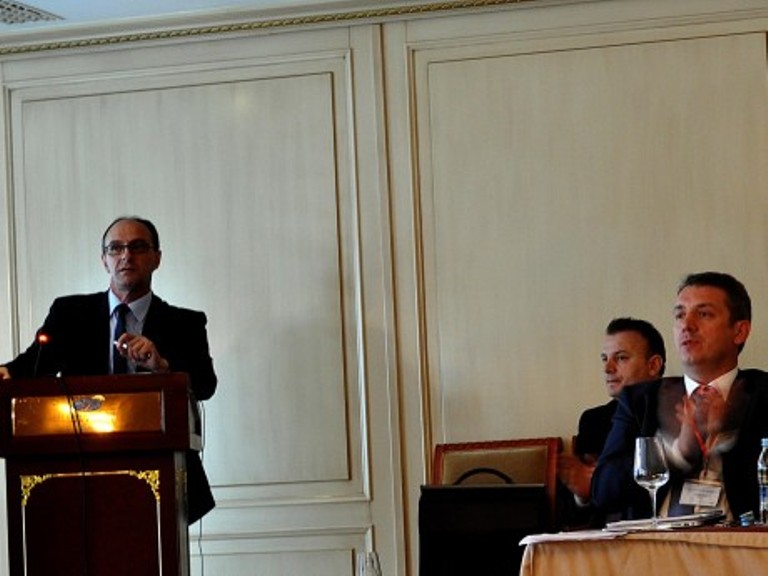 The Kosovar Diaspora Business Union
By: Valon Xoxa June 21, 2014
On 18th of June 2014, the workshop on setting the Diaspora Business Union had concluded its works by selecting the heads of the unions of USA, Europe, and Canada. Businessmen from the worldwide diaspora have once again, in coordination with the Ministry of Diaspora, expressed their will and dedication in fostering economic development. 
At the event, the heads of business networks from Europe, USA and Canada, signed a Solemn Declaration on the Founding of the Union of All Albanian Diaspora Network:
– The president of the Diaspora Union of Businesses, chosen by votes is Mr. Nazar Mehmeti.
– Vice president for the North American Branch, Mr. Elmi Berisha. For Europe, the delegation chose Mr. Yll Blakaj.
Minister of Diaspora, Mr. Ibrahim Makolli, congratulated the representatives for their work and dedication; he also added that this is a truly important project for the development of Kosovo. Mr. Makolli thanked the institutions of Republic of Kosovo, International Organizations and businesses from Diaspora, all agents that have been important on creating the union.
The representatives from Diaspora businesses continued their visit in Rahovec, Gjilan and Gjakova where they met with the mayors of each city. Throughout these meetings, they discussed for different methods of cooperation; the municipalities expressed keen interest in offering infrastructural support on business creation as well as promised assistance in fostering proper business environment.
The original article was posted at medrks-gov.net – Click here to read the original article.