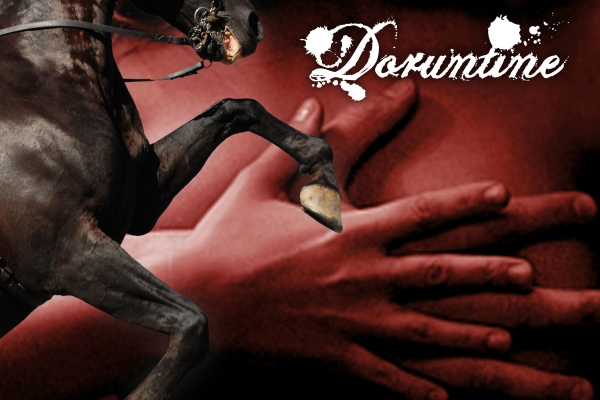 Kosovar Theater Crew To Perform In New York City
By: Valon Xoxa March 26, 2015
"Doruntine" is a co-production of ODA Theatre and Blessed Unrest from New York, the performance is co-organised by the Kosovar Ministry of Diaspora and will per presented at the Interarts Theatre in New York City as well as Emelin Theatre in Mamaroneck, NY. "Doruntinë" is play that shares insight into a story of a marriage that spurns tradition, an impossible journey on horseback, a brother who defies the grave. Inspired by the Albanian legend and written by Ismail Kadare, Doruntine is a mythical tale of family loyalty, forbidden love and the power of a promise that can never be broken.
From the http://blessedunrest.org/ site, the collaboration between Teatri ODA and Blessed Unrest roots back to 2005:
Blessed Unrest of New York and Teatri ODA of Prishtina, Kosova have been collaborating since 2005, creating and performing original, bilingual plays in New York and on several tours through the Balkan nations of Kosova, Macedonia, and Albania. These plays seek to bring the American audience closer to a far away culture. Albanian is one of the oldest languages on the planet, and few Americans have ever heard it spoken. The ancient legend of Doruntine is central to Albanian culture, and in this version is retold with the perspective of American artists. We are giving artists and audience a direct and tangible connection to the history and traditions of Kosovar and Albanian people.
Here is a short coverage of a previous performance staged in New York.