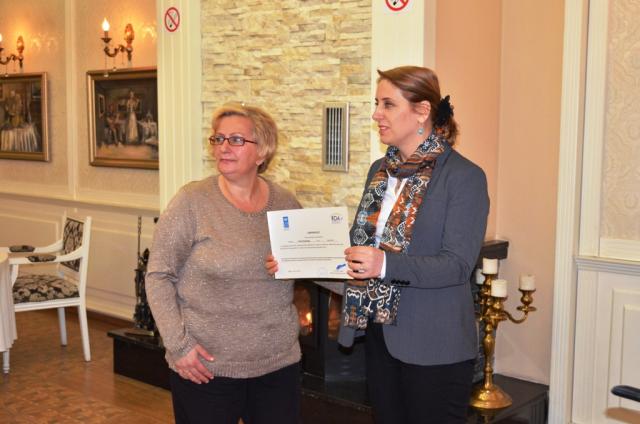 Small businesses receive a vital boost from diaspora
By: Valon Xoxa February 22, 2014
Through a conglomerate of organizations and individuals, the Kosovar businesses are receiving the vital boost of financial support. The chief agency responsible for the project success has been The Finnish Foreign Ministry through UNDP's DEED as well as the diaspora community. 
Feime Rexhepaj  from Kopernicë has been informed over the possibilities of funding her business and was quick to apply.Through her determination, Rexhepaj had participated in business drafting classes.
Rexhepaj had proved that through her brother in Germany, she could secure the financial backup, thus had received a grant of 2.800 Euros. Her business "Tradita"  has been mainly focused in preparing sweets such as the famous baklava, tries leches and many more. All of her products are home made and are delivered on a order basis.  The products from "Tradita" are present in many different city fairs and markets throughout Dardana (Kamenica), the grant has only proved Rexhepaj that her business ambitions could become a reality.
The original article was posted at Albinfo.ch Click here to read the original article.