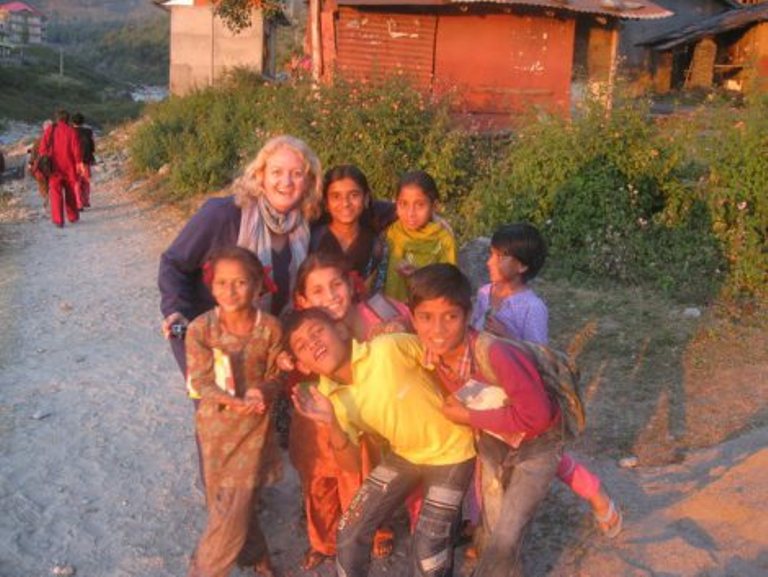 Shqipe Malushi: Changing One Life at a Time Worldwide!
By: Alban Pruthi March 13, 2014
Shqipe Malushi is a writer, an empowerment coach, a leadership trainer, a visionary and an inclusive lover of people worldwide. Most importantly, Shqipe is an energetic, inspiring and ahead of time human being who is constantly on the move, often times living in the world's most trouble spots.
Born and raised in Peja, Kosovo during the Cold War, Shqipe always felt and acted somewhat different from her peers. After her father passed away, she strived to break the cycle of tradition and discipline in her patriarchal hometown. At the age of 14 she ran away from home to see and seek the world. Her first itinerary was Istanbul where after a movie-like journey and a month of a hippie life, she was sent back to Kosovo by Interpol. A year of home confinement had Shqipe attempt a suicide which she fortunately survived. Finally, Shqipe was let go to be herself. In spite of many challenges and a faire dose of good and bad adventures, Shqipe has found a way to excel in her constant seeking.
In the professional realm, she has been using storytelling to raise awareness, provide capacity building, strengthen leadership skills, implement change management, and promote vision building and understanding of cross cultural issues.  She works on peace building and strengthening relationships in Afghanistan, Lebanon, India, Kosovo, Albania, and the United States.  She is involved in humanitarian causes, overcoming racial, cultural and religious differences. She motivates, inspires and influences a positive change.
As an Executive Director for Albanian American Women's Organization (AAWO) in New York, Shqipe empowered refugee women and enabled them to integrate into the cultural fabric of American way of life. Shqipe led Albanian American women through education, cultural exchange, human rights and psycho-social programs. She was a founder and an editor of "Shpresa" (Hope) Magazine. During the conflict in Kosovo, Shqipe provided psycho social counseling, guidance and financial support to the refugees in the camps in Albania. As a writer,Shqipe has been published internationally, including but not limited to a book of poetry "For You" in Albanian, "The Gift of the Prophets" and among the translations "The Wisdom of Sufism."
Shqipe has been a catalyst for change in many countries. Some of her successes stories lie on enabling others to achieve their long desired dreams. For example:
Nisrin from Lebanon writes: "I am in Tripoli and I wish I can see you before you leave! You are my Idol. If there are 1% in the world like you it would have been a better World"
Ruqia from Afghanistan writes: "When I write to you, I imagine you are hearing my words. I'm happy I have someone who advises me and gives me positive energy to go ahead."
Vaishali  fron India writes: " I'm from India, I just heard your interview on TV. and I really loved it. I called my aunt and told her to switch on the TV and watch it. You changed my mindset. I'm happier and energetic now just hearing you for 30 minutes."
Shqipe Malushi changes lives wherever she goes. She is an advocate for peace promoting love among people, inclusiveness, and caring for humanity. She holds a Masters of Sciences in Liberal Arts from New York University, including a Bachelor's of Arts and Sciences from Sarah Lawrence College, N.Y. She is also certified in Leadership and Executive Management from Columbia University.