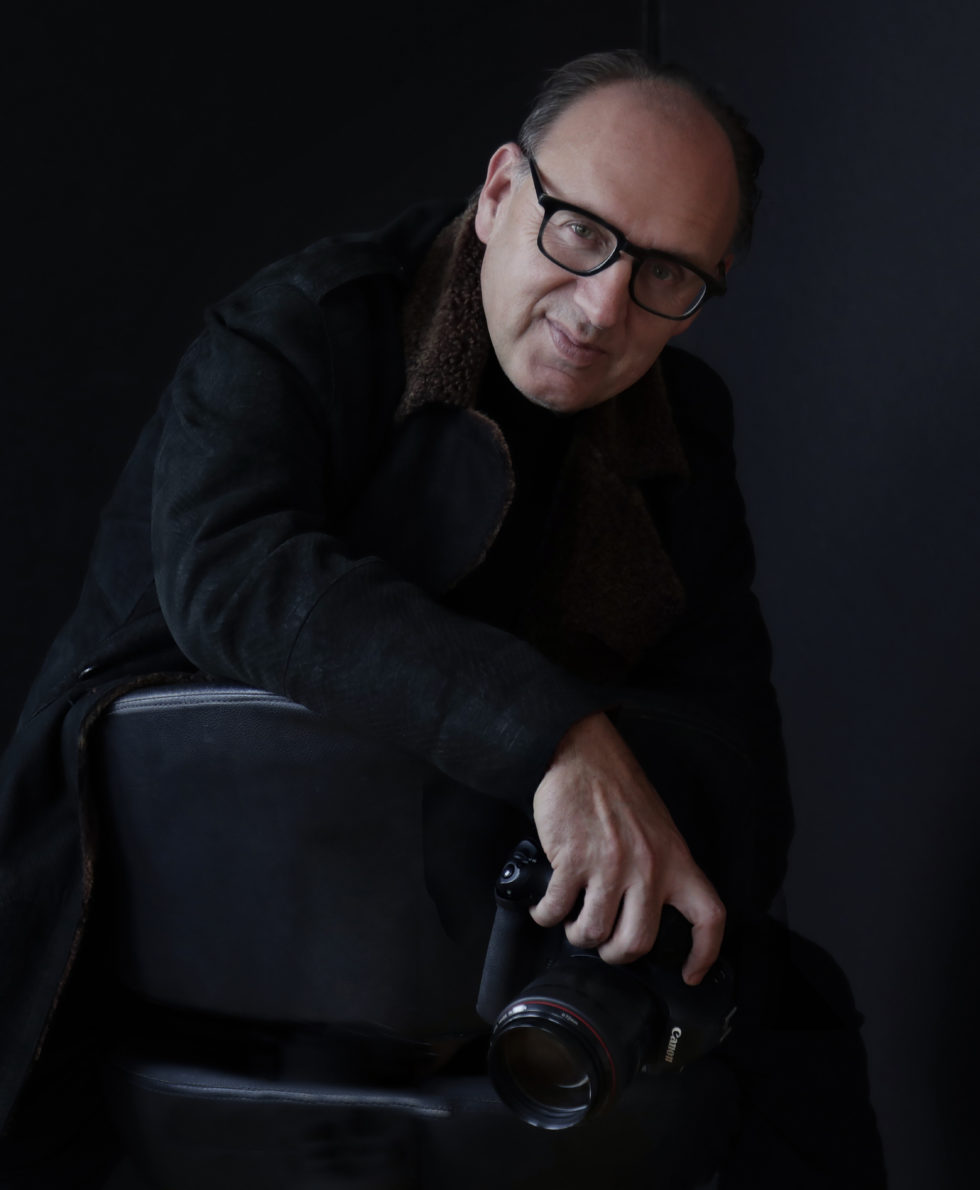 Fadil Berisha's Lifelong Quest To Place A Nation On The World's Cultural Map
By: Flaka Ismaili July 25, 2019
In a corner building in East Village, New York City, the entire uppermost floor has been turned into a photography studio. It is the studio of the renowned Albanian-American photographer, Mr. Fadil Berisha. Surrounded by windows and an abundance of natural light, there's a certain positive energy that you feel the moment you step foot inside. The walls are covered in giant photographs of Halle Berry, Tyra Banks, Emina Cunmulaj, etc., and countless awards, autographed photos, and souvenirs from people that have worked with Fadil over the years.
When I arrived at Fadil's studio on a sunny Saturday afternoon, he was adding some final touches to one of his recent photoshoots. Once he finished editing, he suggested going to a pizza place around the corner where we could talk more about his life, and I gladly obliged. Over delicious Italian food, Fadil began his engaging storytelling about his early life and career.
Born in Kosovo to Albanian parents, Fadil Berisha moved to New York City with his family at the age of nine. His upbringing was similar to that of any average immigrant family. Every major decision, he recalls, revolved around personal finances. So, when he chose to major in men's fashion design, his family was not particularly thrilled. He graduated from the Fashion Institute of Technology, but the degree did very little to quench his thirst for art. Put simply, Fadil didn't feel like he was in the right career path, yet.

Driven by the desire to be exposed to different forms of art, Fadil, along with his friend, Donna DeMari, a photographer he had met in New York, traveled to Italy. Fadil would spend hours styling and observing her photoshoots, secretly wishing he was the one taking the photos, until one day he finally asked her if he could borrow her camera for a session, and she agreed. "I set up the camera and the moment I heard the click, I found my power. The next day, I packed my bags and moved back to America," says Fadil with enthusiasm and sheer joy in his face.
"As a kid, I loved faces, all faces, and I was genuinely curious about them."

—Fadil tells me.
Being the first person in the family to pursue art, he struggled to convince his family members that it was the right thing to do. Fadil is kind, polite, and understanding when he talks about them. It's almost a non-verbal acknowledgment of their struggles. Most beginnings are often hard and his was no different. He soon found himself at a dead end. Evicted from his apartment shortly after becoming a father, he was forced to return home to his parents where he drowned himself in work. At one point, Fadil was working three jobs that brought some financial stability and very little joy. He could have chosen to lead a more comfortable life, but that was not in his plans. Within six months, Fadil got himself a big studio and has not looked back ever since. "The best advice I ever got was that you can never run away from yourself." And for Fadil, not attempting to run away from his true self did pay off.


Today, we all know Fadil Berisha as the Albanian-American photographer whose work has graced the pages of some the most prestigious magazines such as Vogue, Cosmopolitan, Harper's Bazaar, Elle, Nylon, etc. He's photographed the likes of Roger Federer, Kendall Jenner, Placido Domingo, Carmen Dell'Orefice, Sharon Stone, Nick Jonas, Zendaya, Michael Bublé, Kris Jenner, etc. for clients including Rolex, Estée Lauder, Bloomingdales, Neiman Marcus, Lexus, Peugeot, Bulgari, Miss Universe, Sherri Hill. His work has been featured on the major networks, such as MTV, NBC, CBS, CNN, E!, etc.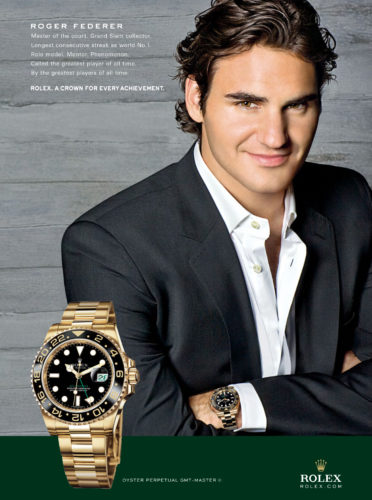 Among the sea of celebrities whose beauty Fadil has greatly captured, there are many Albanian stars. Bebe Rexha, Era Istrefi, Inva Mula, Xherdan Shaqiri, Robin Krasniqi, and Heidi Lushtaku, Ermonela Jaho, Eliza Dushku, Saimir Pirgu, Blerim Destani, Rame Lahaj, and Nik Xhelilaj are just some of them.

When you hear Fadil's stories, you wouldn't know that there was ever a time when Albanians were not part of his life, but such was the reality. At the beginning of his career, Fadil tried to distance himself from his fellow Albanians, in fear of being ridiculed for his career choices. However, that was a short-lived attempt. With a noticeable change in his tone, he recalls the day a couple of young students, refugees from Kosovo, showed up to his studio, unannounced. He refers to that day as the day that changed his life completely.

It was around 1997, Fadil does not remember the exact year, and the early signs of war in Kosovo had already started to show. These kids had heard about him and were seeking his help in raising awareness for the dire situation back home. They even brought along photos documenting the massacres that were happening back in Kosovo. Given that his work revolved solely around fashion and beauty, Fadil couldn't fathom how he could possibly help them. "That night, I went home and told my Mom what had happened. We had a long chat where she shared emotional stories about her upbringing and she spoke to me about the importance of helping these kids out," recalls Fadil. The next day, he got back to his studio and picked up the phone. "You have ruined my life," Fadil told them. "I cannot eat, I cannot sleep, I had nightmares. I know I have to help you, but I don't know how," he continued. Despite the hopelessness, he vowed to help in any way he could.

Around that time, along with Avni Mustafaj, Tracey Aron, Gary Kokalari, and Donika Bardha, Fadil co-founded the Kosovo Relief Fund, an organization that aimed to help families who had lost loved ones in the war. He recalls nightly meetings; frequent post- Broadway show visits from the famous Hollywood star, Vanessa Redgrave, who had expressed desire to help; and the way Albanians had come together for a greater cause. In his voice, I almost sense a little bit of nostalgia as he recounts countless interesting stories.

Fadil goes on to explain how, together with other volunteers, he had planned to use the photos he had received and created an awareness campaign. They solicited help from Stan Dragoti, the Hollywood film director of Albanian origin. Having previously been deemed too graphic, they worked their magic and turned the massacre photos into a campaign. However, despite raising hundreds of thousands of dollars, they couldn't quite cover the fees to run the campaign on a major newspaper. However, one of those days, a peaceful protest was organized in front of the White House in an attempt to draw attention to the Kosovo cause. It wasn't much different from other protests, or so they thought. Nevertheless, the following day, Fadil woke up to see the photo on the New York Times. A man was holding the sign they had created and a reporter happened to take a photo of it. The photo ended up in the print version of the newspaper. Fadil believes it was the sign and the push they needed to continue the fight for a free Kosovo.
"I haven't thought about this story in such a long time, I just got goosebumps talking about it," said Fadil as we got up to leave the restaurant.
Back in his studio, I asked Fadil if he has any pictures or videos from the events he used to organize in his studio. They must be somewhere, he tells me, but who knows where they ended up when he moved studios. "I like to recall these moments without dwelling too much in the past. I don't like focusing on the past because you can get stuck. Remember the past and look to the future," he says to me.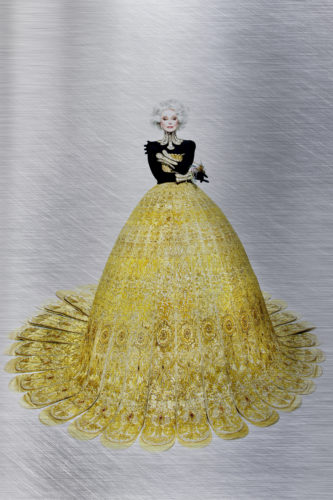 His phone rings. A famous Albanian couple, friends of his, were stopping by. The number of Albanian artists, sportsmen, political figures, and ordinary people that come to his studio, even just for a chat, is astonishing. I have heard people refer to his studio as the unofficial Albanian Embassy. "It became a duty to me," says Fadil about his willingness to help others. "I asked myself, 'Why don't I help my people?' To give is gratifying!" Whereas, for Albanians, he has one important advice: "Albanians are great to other people, but not always kind to one another. We need to change that."

Fadil Berisha has been the official photographer for Miss Universe since 2002. With his help and guidance, both Albania and Kosovo became successful Miss Universe participants. Then he points at the picture of Marigona Dragusha, the 2nd Runner Up in Miss Universe 2009. With a big smile on his face, he explains how everyone loved her, the same way they loved Zana Krasniqi the year before. "When Gona walked out on that stage, tears starting flooding. I was so happy but also so scared of her. People loved her and they compared her to Audry Hepburn. But I was afraid of a possible backlash from other countries who may have thought that I favored her. So, I had to keep a distance."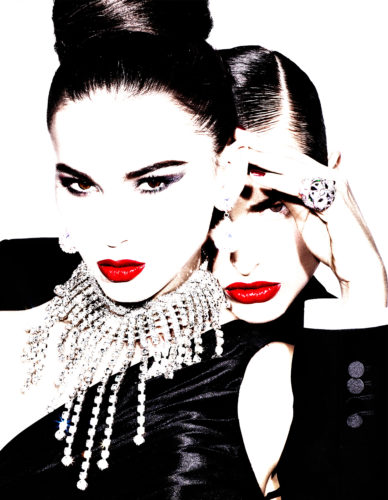 Fadil began working with talent in Kosovo as soon as the war ended. He took it upon himself to showcase the Albanian beauty to the world. "I always asked myself, 'How can I get a girl that will never otherwise get a chance?'" says Fadil. And those photos around his studio are proof that he gave the opportunity to those who indeed would not have another opportunity.
So, what draws Fadil to people? "Smile, eyes, a good heart, and soul," the answer rolls off his tongue.

Fadil talks about his career and his beliefs with a passion you don't often encounter. He believes that arts and sports are of crucial importance as they have the power to change people's hearts and minds. He leads me around the studio as he points at different photographs hung on his walls, telling a story about each of them. When I asked him if he could single out a person who has made a significant impact in his life, he grabbed a framed picture of him with a gentleman and says, "Without a doubt, this guy. He's the former owner of Rolex. In 2005, he gave me a lifetime contract and was a close friend till the day he died. That opened so many doors for me."

From sitting at his desk to running to get a bowl of seeds from the kitchen for the birds on the fire escape, Fadil Berisha never stops moving and never stops talking.

A couple of hours had passed and I did not once sense any regrets in his voice, which got me curious. So, I decided to ask him: Does Fadil Berisha have any regrets? He is human, after all. "Not taking pictures of Mother Teresa. I will always regret that" he says pensively. "You know, she was in New York City in 1997 with Princess Diana, and I could have taken pictures of her then, but my plan was to go to India and capture her and the environment in which she worked, so I put it off. She died before I got the chance to do it and it will always be something that I wish I had done," says Fadil. I could easily sense the disappointment and sadness in his voice as he finished saying those words. It almost made me regret asking the question in the first place.

In recent years, Fadil Berisha has been doing a lot of self-reflection. Nowadays, he enjoys a day off, long walks, and meaningful chats over coffee with friends and family. Whether it's about his siblings, his mother's flowers, or his grandson, there's an overwhelming sense of adoration in the way in which he talks about his family. Spiritually, he does believe in higher powers, in God. But there is one thing he has no doubt about: "We are all energy. Our souls never die, only our bodies do," he tells me. The energy of New York City is what he claims has kept him there for so long. The crystals scattered around his studio are a testament to this.
And although there are plenty of reasons to be discouraged by people, it doesn't seem like he's going to let that happen anytime soon. "Whenever I'm ready to give up, whenever people disappoint me, there's always someone that comes along that shows genuine appreciation and makes everything worth it."

The doorbell rings. His guests are here and he greets them with the same smile and hugs that he greets everyone, ready to dive into another deep but lively conversation.