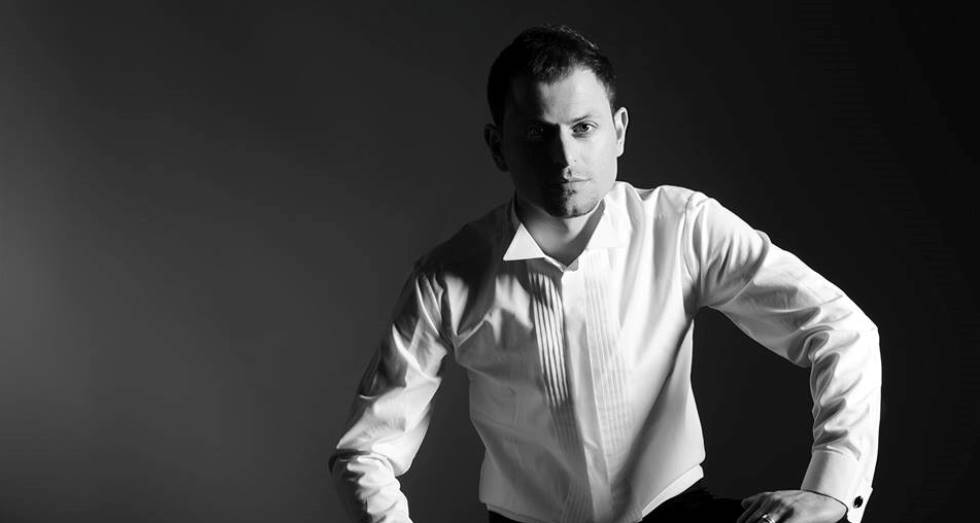 Ergin Oda: Reaching New York City's Classical and Musical Scenes
By: Kanarina Shehu February 10, 2015
Ergin Oda from Mitrovica, Kosovo, is the first Albanian soloist reaching the New York City Master Chorale. He studied for Ethnomusicology/Vocal at the Faculty of Music of the University of Prishtina and continued for Musical in Vienna Conservatorium.
Ergin's engagement in art began in his city of birth, Mitrovica, where he was an actor of the city's theater. He was also a moderator at a local radio in Kosovo. Since 2003, Ergin is a soloist in Kosovo's Philharmonic. He has been part of numerous concerts within Kosovo's Academy of Sciences and Arts, through which he has had the chance to perform in European countries such as Paris and Vienna.
His talent and commitment to continue building a professional profile has allowed him to become a soloist in the Cecilia Chorus of New York, Regina Opera, and New York City Master Chorale. Among these activities, Ergin has recorded the soundtrack for an upcoming Hollywood movie and plans a more intensive engagement in this regard.
Ergin believes that young Albanians who live and work in the Diaspora have a great responsibility upon themselves.  In an exclusive interview for Kosovo Diaspora, Oda explains that "Diaspora professionals represent not only themselves as individuals, but also their country in various fields. Kosovo's Diaspora has a major role in building the image of Kosovo abroad. By presenting our cultural values, we lobby towards improving Kosovo's image internationally. The only way to achieve success in this regard is by creating a strong connection and cooperation between the Diaspora members."
One of his most successful projects in regard to the Diaspora is the establishment of "Ergin and Brevis Ensemble," which promotes Albanian music all over America. Through this project, Ergin and his colleagues aim to present the values of Albanian music and promote its cultivation to new generations living outside Kosovo.
During December 2014, along with a cast of American singers, Ergin performed at the Carnegie Hall in New York, US. Currently, he lives in New York and is a member of NYCM Choral Cabaret. At the same time, he is the leader of "Ergin and Brevis Ensemble," which promotes classical Albanian music. Other members of the ensemble are two internationals and a Kosovar: Lule Ballata/Flute, Alex Schenker/violin, and Daniel Laor/Piano.