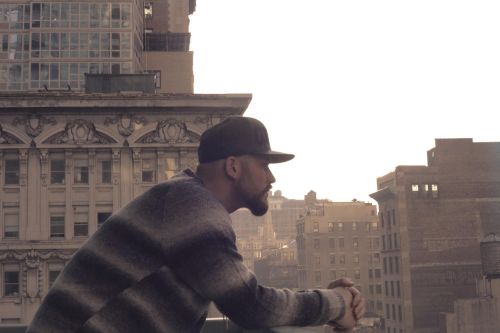 G4shi of New York
By: Albana Rama March 2, 2014
The streets from New York where hip hop was born still bring new and fresh music from talented rappers. This, the person in question is Kosovar Labinot Gashi, better known as G4SHI. With an inspirational sound, flow and lyrics, the charismatic rapper commands his audience's full attention.
In the late 90s, Labinot "Larry" G4shi moved to the United States with his family and settled down in Brooklyn, New York. He was introduced to the hip hop genre by his brother, a talented DJ. In an interview with NOA.al  G4shi says that he knew that music was a passion he would pursue as soon as he was introduced to hip hop. G4shi started off rapping on lunch tables at high school, and today he is an independent artist with several successful singles and mix tapes. He collaborated with world famous artist French Montana, has been on tour with Joe Budden and opened up a show for Wiz Kalifa.
Even though he has fans from all parts of the world, G4shi points out in the interview with NOA.al that his Albanian fans are the strongest. He adds that they have been with him from the start, and says that he is proud to be from Drencia in Kosovo, which is widely known for hip hop. G4shi frequently mentions his Albanian heritage in his lyrics, videos, tweets etc.
http://www.youtube.com/watch?v=GRNw8zwglok
G4shi debuted with his mix tape Last of Rare Breed in 2011. The mix tape featured hits such as Until the day i die with the famous rapper French Montana and Never coming back with Nipsey Hussle. In 2012, G4shi had his breakthrough in the hip hop scene with the song Rocket but his even bigger success came in 2013, when he released Who made me, a song about the difficulty for an upcoming artist.
http://www.youtube.com/watch?v=EVQeBV8BHcE