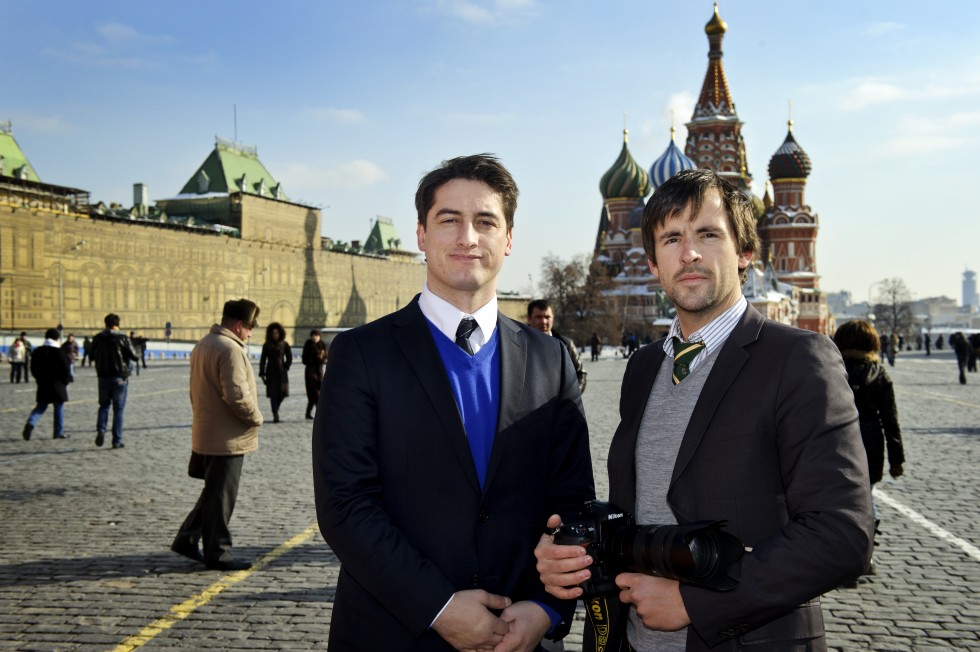 Diamant Salihu: Telling Other People's Stories Through Journalism
By: Flaka Ismaili January 25, 2017
In January 2015, Diamant Salihu returned to Ukraine for the third time in a period of two years. Diamant, a journalist, returned to Ukraine to cover the developing conflict in Ukraine from a bomb shelter. Prior to this, in 2014, a few months prior to his third visit, Diamant was covering the unrest between activists and police forces, along with his photographer friends, Christoffer Hjalmarsson. During their visit, Christoffer was shot with a rubber bullet. These are just glimpses into the Diamant's life.
At the age of seven, Diamant left Gjakova with his family to find a safe haven in Sweden. His happiest childhood memories consist of him playing football with his friends from school and slowly immersing into a culture and a community that had quickly accepted him as one of their own. Today, he is a successful reporter and columnist for Expressen, a TV and newspaper that has about 2.2 million daily viewers and readers. He covers breaking news stories from Sweden and abroad. Given his success, the question that one might ask is how did Diamant get to where he is now?
His story is rather unconventional. Upon noticing Diamant's talent, a high school teacher encouraged him to write. At the age of 16, he started working as a youth reporter at a local newspaper. "And that's where I found my passion: journalism."— says Diamant. He then joined the military as a journalist at Varnpliktsnytt—a military newspaper that proved to be Diamant's strongest pillar in his career in journalism. Diamant has covered a broad array of stories, from terror attacks in Brussels and Paris to the journey of refugees in Europe. Additionally, he has been a correspondent for Expressen in New York and London. These days, his focus has been on migration in Sweden. He sees his work, as a way to give a voice to people that otherwise would not be heard. And for that he is very proud.
Diamant's work leads us to believe that the legacy he is creating and the stories he is covering are deeply rooted in his own story and inspired by his own lessons and experiences. Despite leaving Kosovo at an early age, Diamant has strong ties to Kosovo, through his extended family that live there. He understands that his background is important as it gives him a unique perspective and helps him come up with different ideas related to work. To Diamant, freedom of speech and information is essential. He empathizes with his counterparts in Kosova who are less fortunate and lack similar opportunities and freedoms.
Diamant Salihu has earned his respect and he is an inspiration to younger generations. He has a simple message for Kosovars living abroad who want to establish a good image for the country: "Be a good person and a great example in your new country. You don't need to be a successful athlete to do this. You don't have to be a professor either. What everyone can do is to be a good ambassador by working hard, becoming successful at your profession, be a good neighbor or a friend, a good citizen that helps your new city and country to prosper."