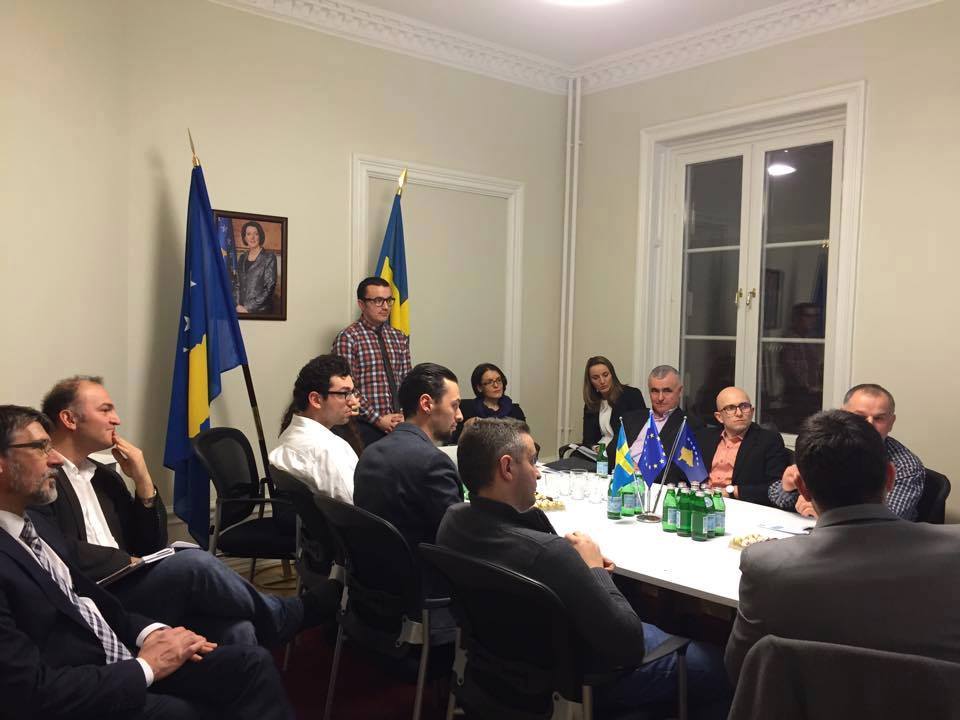 The Second Focus Group on Diaspora Virtual Registration
By: Valon Xoxa January 27, 2015
Kosovodiaspora, Diaspora Engagement in Economic Development, and the Kosovar Ministry of Diaspora held another round of Focus Group discussions on the Diaspora Virtual Registration Process.
Held on the 23rd of January, "From a Concept to Success: Kosovo Diaspora Focus Group" brought together a range of opinions at the office of Kosovo's Embassy in Stockholm, Sweden. The initiative has been praised for its ambitious goals and innovative approach. Key points discussed had been the legislative side and taxation associated with double citizenship, the benefits and drawbacks of virtual versus physical registration, as well as the ideal approach to utilizing the Swedish educational system in teaching the Albanian native language.
The discussion has also covered areas of concern such as the best way to utilize diaspora events for reaching a greater audience for the registry, as well as the possibility of digitalizing the Albanian Alphabet and offering it through mobile apps in all countries where Kosovo's diaspora lives. "The suggestions brought up during  the discussions in this Focus Group will be addressed by the intersectoral working group that  has been formed by the Minister Murati at Ministry of Diaspora. We will look at opportunities to accommodate those requests as needed," said ministry spokesman, Mr. Lorik Pustina.
@KosovoDiaspora Our pleasure & good luck with your work!

— Ilir Dugolli (@IlirDugolli) January 26, 2015
You can click here to see some pictures from the event.
The upcoming Focus Group on the Diaspora Virtual Registration will be held in the United Kingdom on the 25th of February 2015.
You can become an active member of Kosovo Diaspora by registering HERE. The Kosovodiaspora.org platform has partnered with the MoD and Diaspora Engagement for Economic Development (DEED) to promote the registry among our widespread diaspora communities across five continents.