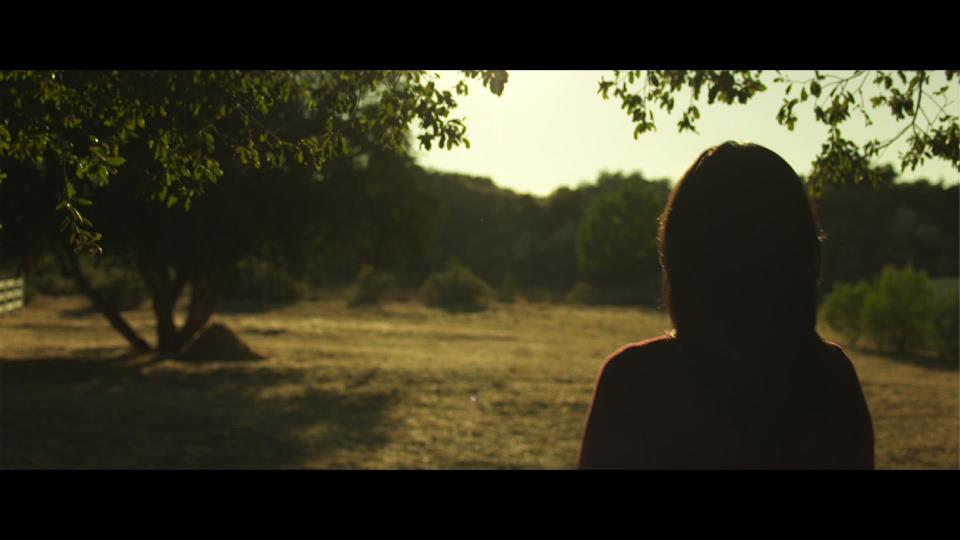 Antoneta Kastrati: When Passion and Dedication Speak through Documentary Film-making
By: Valon Xoxa June 4, 2014
Antoneta Kastrati has a unique story to tell.  Raised in the village of Zahaq (city of Peja), she abandoned her studies in medicine to pursue a career in film directing. Antoneta chose documentary film making as a medium of expression.  In 2009, she graduated with a Master's degree from the Kosovo Institute of Journalism and Communications.  She was chosen as one of the eight women directors chosen by the American Film Institute Directing Workshop for Women from across the United States.   Since 2003, Antoneta has produced over ten documentaries that share insights into social issues ranging from traditions of marriage, women in politics, domestic violence, homophobia, deforestation and coal pollution.
In an interview for Kosovo Diaspora, Anoneta talks about her struggles and challenges that led her to successful film production.
KD: Tell us a bit about your background and the work you do?
Shortly after the war in Kosovo, I joined the "Balkan Sunflowers", a volunteer humanitarian group that organized activities for youth and children. It was there I first started learning about camera and documentary film. I got involved in documentary film because it was vehicle for me to express myself as well as tell stories that mattered.  I moved to Los Angeles after I received my master's degree.
KD: How did the idea for your short film "She Comes in Spring" come about?
At the end of the war, only two days before NATO troops entered Kosova, my mother and older sister were killed by a group of Serbs from a nearby village.  The killer is still free today somewhere in Serbia. I had wondered many times about going to find them and what it would be like to confront them.
So, I wrote She Comes In Spring exploring the possibility of confrontation, in a fictional form. The script however, changed a lot from the first initial draft.  She Comes In Spring now tells the story of brutality of the war through the point of view and the memory of a Serbian soldier, who now many years after the war is faced with his past.
She Comes in Spring is the first step for me in a long process of dealing with the past.  It is a predecessor to a documentary film I plan to make in the near future.
KD: What are the most worthy reactions the film has received so far?
After the Newport Beach Film Festival screening in California, I was approached by an old man in tears who gave me a long hug telling me how brave I was. He talked to me about the importance of remembrance and sharing the stories of war so they won't happen again. I soon realized that he was a Holocaust survivor. Here he was 90 years old and had spent most of his life bringing to light the atrocities and lessons from the Holocaust.  I felt such closeness to this old man. He reminded me of the importance and the responsibility I have as a survivor – to bring to light and never forget the dead.
Another reaction worth mentioning came from a French citizen, after the Dokufest screening who said what was so unique about this film is the fact that it is a confrontation with Serbs about what happened, and that it is something he hasn't seen as of yet and that it is of a crucial importance.
Another reaction was a recent one, from a woman from Prishtina who sent me a Facebook message after my screening at Femmes Fatales Film Festival, which I was not able to attend. I am going to quote part of her message "During the screening, I was sitting next to a woman from Serbia. While we, the Albanian audience, were wiping our tears in secret, the woman from Serbia was crying out loud."
In addition, I think that International audiences were surprised to see a film coming from Kosovo, made by a war survivor that tells the story in an unbiased, truthful way, away from nationalistic clichés and stereotypes.
KD: What projects are you working on now?
I am writing and developing my first feature film based on Empty Bucket, a short I directed few years ago, which I plan to shoot in Kosovo hopefully in the next two years. It is a story of Lume, a young bride married in an isolated Kosovo village who is haunted by nightmares and suffers her second miscarriage in a row. Her mother in law is convinced that Lume is cursed by black magic and sends her on a journey of witch doctors, unusual rituals and forced bed rest, in order to heal her from the curse. Later, as her husband's family celebrates a new pregnancy, Lume's wartime past comes back to haunt her and her unborn baby.
It is a drama/mystery and it deals with the consequences of the war in present day Kosovo.
KD: How do you see the art and culture scene in Kosovo?
I think there have been some good developments in the recent years, primarily in film.  I am very much excited about the new generation of directors from Kosovo. I see an emergence of honest, professional and creative work coming from this new wave of directors. There have been a handful of short films that have had international success. There are some feature films being developed that I can't wait to see in the big screen, such as "The Wedding" from Blerta Zeqiri and "Babai" by Visar Morina.
Another shift happening in the last few years comes from QKK (Kosovo Cinematographic Center) and it has to do with financing. In the past few years they have started to trust and finance film projects from young directors. I think that is a great step for the future of Filmmaking in Kosovo.
KD: How can diaspora members help better the image of Kosovo?
Doing the work we are inspired to do. Creating qualitative work that moves beyond our borders. We have seen with Rita Ora and Majlinda Kelmendi. They are working hard and moving forward in doing what they know how to do best.  I think work speaks for itself.
To find out more about Antoneta Kastrati or her Film click here "She comes in Spring"