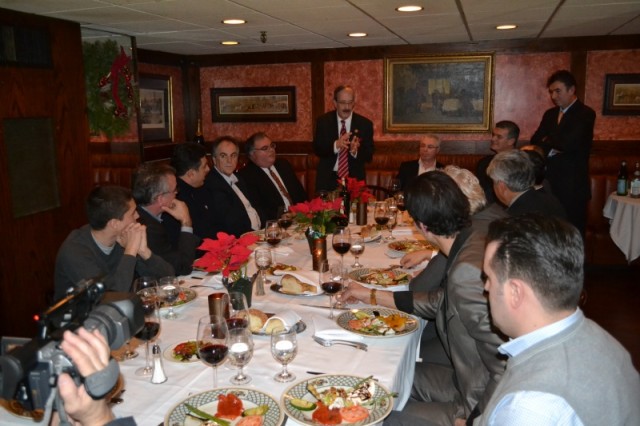 An American Congressman's Contribution to Kosovo's Facebook Statehood
By: Valon Xoxa January 8, 2014
Upon a meeting with the Albanian Diaspora in New York, House Representative of New York for 24 years now, Mr. Eliot Engel proudly explains his daily commitment to Kosovo. "Each and every working day at my office relates me back to Kosovo, be that with other legislators, ambassadors or other international representatives, all with the intent of strengthening Kosovo's status within the international arena."
Mr. Engel expressed great joy and pride towards Facebook finally accepting Kosovo as an official country, thus placing it among other member states within the global cyber community. "I had explained it to Facebook representatives that Kosovo is a legitimate state and it is recognized by more than 100 other countries" claimed Mr. Engel while quoting his commentary published last Thursday at the New York Times.
Mr. Engel has been continuously engaged with the case of Kosovo and its recognition since 1989, thus having the justifiable pride to his work.
The original article was posted at Illyriapress. Click here to read the original article.