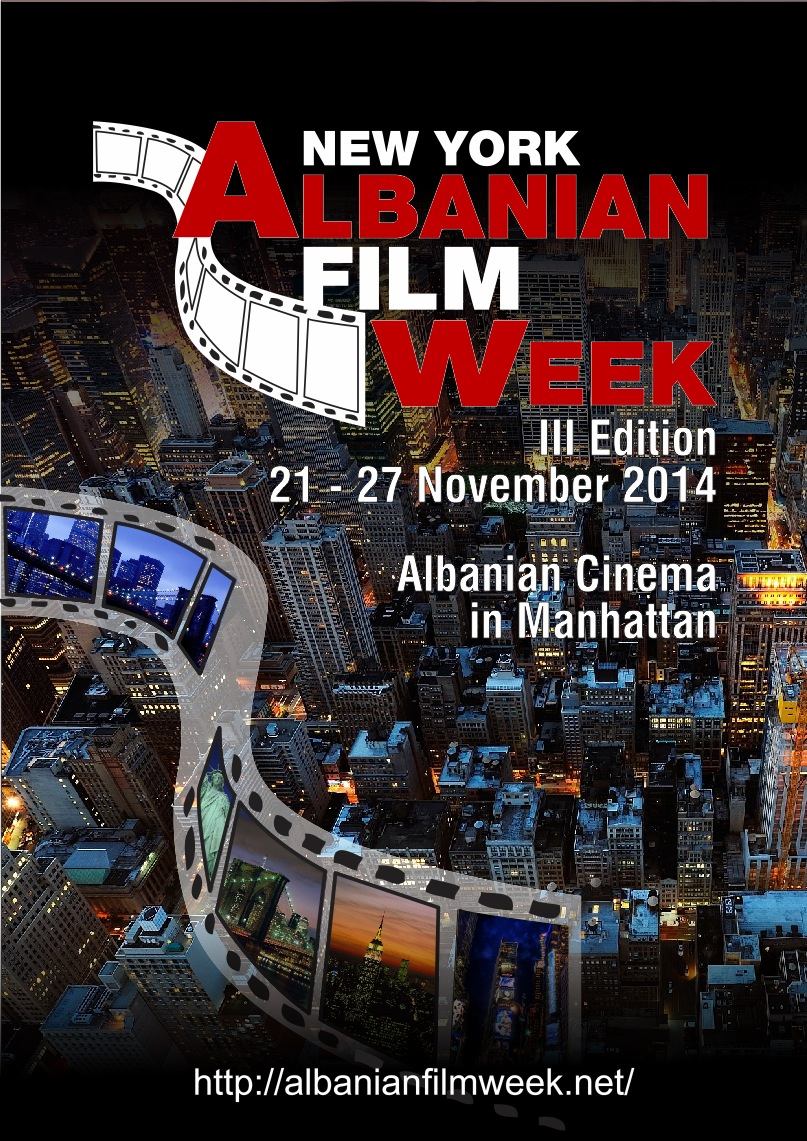 Albanian Film Week in New York 2014
By: Fitim Salihu October 22, 2014
The United States is one of the countries with the highest number of Albanians who actively promote our art and culture.
The Albanian Film Week (AFW) in the United States was founded by the producer and director Mrika Krasniqi. The first edition of the Albanian Film Week was held in New York in November 2012 with the motto "100 for 100", where 100 films of Albanian cinematography were shown in honor of the 100th anniversary of independence of the Albanian state.
The third edition of the Albanian Film Week coming up in November will present 30 films of Albanian filmmakers from around the world. The Week will also host foreign film productions which treat topics, events and issues related to Albanians.
This edition of AFW will present ten awards: Best Feature Film; Best Short Film; Best Documentary Film; Best Actor; Best Actress; Best Music; Best Camera; Best Screenplay; Production Award; Public Award; Best Director; and Best Editing.