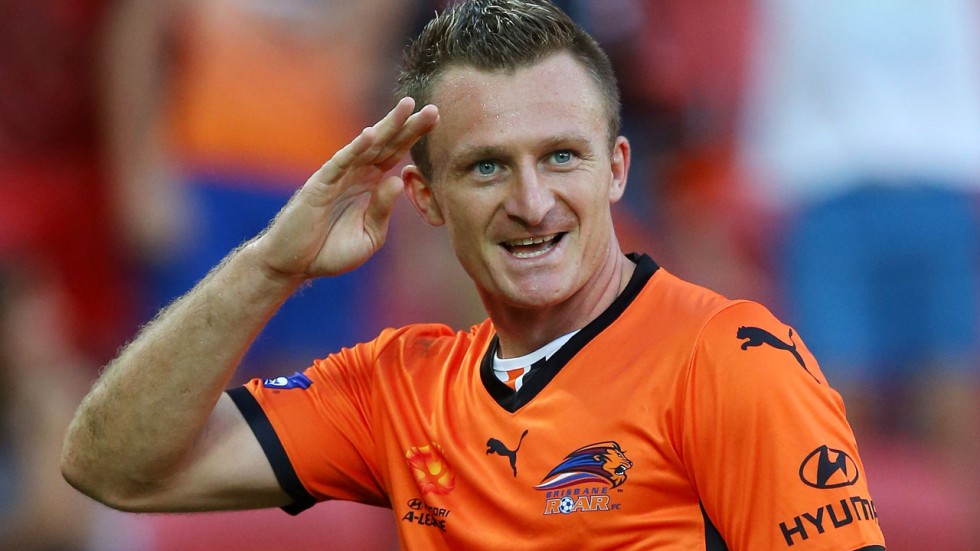 Who is Going to Stop Besart Berisha from Scoring?
By: Kosovo Diaspora August 14, 2014
In his second game after returning from his injury, the Kosovo-born Besart Berisha struck once again for the second round in a row. Brisbane Roar beat Perth Glory 1-0 on Saturday thanks to Berisha's only goal, keeping Brisbane at the top of the table. Berisha has now scored 3 goals in 4 games but that number could easily have been higher considering he missed a couple of weeks due to his injury.
Last season he scored 14 goals and was the fourth top goal scorer in Australia, a spot that he shared with Italian legend Alessandro Del Piero. However, Berisha did win the Golden Boot for scoring the most goals during the 2011-2012 season, having scored a total of 21 goals in what was only his first season.
Perth Glory, the team that Brisbane played against today, has never been a  big fan of Berisha. He played the main role during the Grand Final for the 2011-2012 season after scoring both goals in the 2-1 win against them. Today, they were once again hit by the Kosovo-Albanian striker.
Like him or hate him, we can all agree that this guy knows how to score.