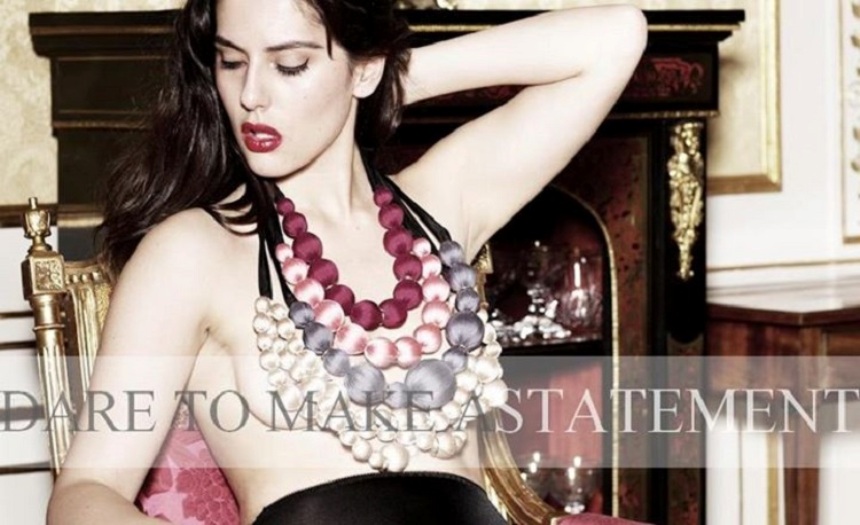 The Kosovar mermaid of the northern seas
By: Jack Kastrati November 8, 2013
Laura Bacaj, born in the Baltic Sea coastal city of Kalmar, Sweden, is a multi-talented 21-year-old, whose family left Kosovo a long time ago. Nevertheless, Laura feels that her ancestry gives her a relevant piece of the jigsaw puzzle of images she presents.
Bacaj grew up on the island of Öland, known for its white beaches and deep blue sea. She has had many different hobbies and interests, not always related to her current passion of visual arts. She recalls her childhood as being "tomboyish." Given her personality as a "rascal," she never settled down to call a single interest her "thing." However, growing older, Bacaj began experimenting and exploring her artistic imagination and skills. Living by the sea, she explains, would make her contemplate being a mermaid in a parallel universe. Through her ability to create a new world with her imagination, Bacaj began traveling places to witness and imagine new things. Several yearly visits to her family in Kosovo reinforced a new connection, which later resulted in an unintentional new path.
Once while visiting her mother's hometown of Peja, having a carefree time enjoying a cup of coffee, a man at the bar noticed her amazingly beautiful features. Stefano Piva, an Italian photographer, along with his assistant Gjoke Gojani, were instantly impressed and immediately began thinking of her as part of their future photography exhibition in Bergamo, Italy. Surprised and excited, Bacaj wrote up the news in her personal blog, which she frequently used to share her thoughts and inspirations. This was an amazing opportunity for a girl who  was "never expected to do anything in life," she explained.
After the first publications of her modeling photos surfaced, the word was out. Bacaj began reaping the rewards of her work, including collaboration deals with designers, photographers, and prestigious companies. For example, the hair line company Syoss asked her to be one of the new faces of their [then recent] first launched hair color products in Sweden.  
In continuum of what began in Kosovo, Bacaj made new contacts and contracts with several Swedish designers, make-up studios, and fashion magazines. She was able to represent all of herself. "Being a model is a lot like being an actress," she explained. "Although, a lot of times you have to tell a story with a single shot, while actresses can tell this story through movement. In order for the photographer to trust that you'll bring feeling to the shot, you have to really feel it. In other words, you will always find ME in my shots." Never one to brag about her achievements, she does joke that she now has Stockholm in the palm of her hand. In her two short years as a model, her face even graced the magazine of Italian Vogue.
"I never know what the next morning will bring," she says about the spontaneity of her new lifestyle and success. Moving to live in the Swedish capital, she is electrified by its energy and people. It was the perfect place for a restless seeker, as there is always a "hunt for the new."
Other than modeling, Laura dabbles in her other interests and talents. These include DJ-ing at Stockholm's clubs, experimenting with Techno, Drum and Bass. She also shows off her drawings on her Instagram profile.
Laura's last visit to Kosovo was last month, for about two weeks. She got to know three talented Kosovar-Albanian artists, who she has already made plans for future collaborations with. One has already sparkled. During this visit, Laura got together with the painter Rron Qena to model for one of Qena's recent paintings.
Among other dreams of making our country a more positive environment, in the future, Laura would also like to start her business as a young entrepreneur in Prishtina. Until then, the rest of Laura 'the Kosovar mermaid of the northern seas', remains to be unfolded.