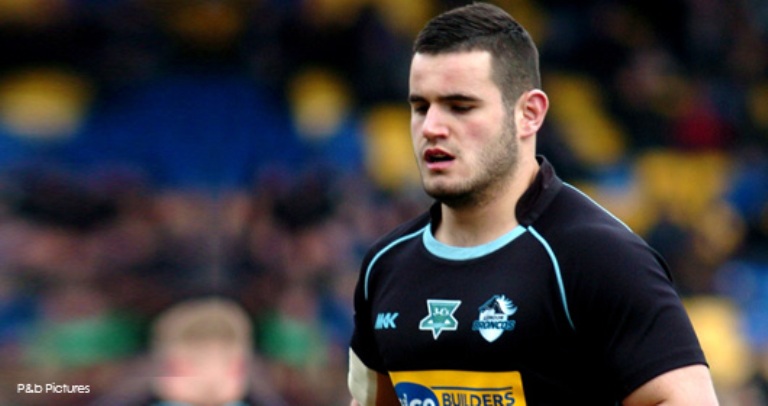 The Albanian rugby talents in England
By: Fitim Salihu July 13, 2014
Erjon Dollapi and Olsi Krasniqi are two Albanian rugby players who are successfully playing in England's rugby championship.
Erion Dollapi (1993) since childhood was very strong and fast. He had tried several sports, but he hadn't found himself in none of them. But when, as a 15-year-old he proved rugby, he realized that he was born for this sport.
Five years after he started to play rugby, he has managed to become part of the "London Broncos" team in England Super League. There are great expectations about his bright future and he will likely be part of the Nation Team of England for several years.
"I started playing rugby at school, like a 15 year-old. The physical teacher saw me playing rugby and invited me to the school team. Since the first game that I played, I fell in love with this sport. I liked it so much, since I was a teenager", said Dollapi.
Dollapi made his Super League debut on 1 April 2013 against "Warrington Wolves" at Halliwell Jones Stadium. He came off the bench to score the last try of the game from close range, a game which ended in a 54-20 defeat for the Broncos.
Despite playing rugby league for two years, Dollapi received a call up from the England Under-18 team in October 2009 where he earned one cap.
He is originally from the Highlands of Gjakova (near Tropoja, Albania) but he lives in England since he was 9 years old. At the "London Broncos" team he feels more comfortable, because one of his teammates is an Albanian, Olsi Krasniqi.