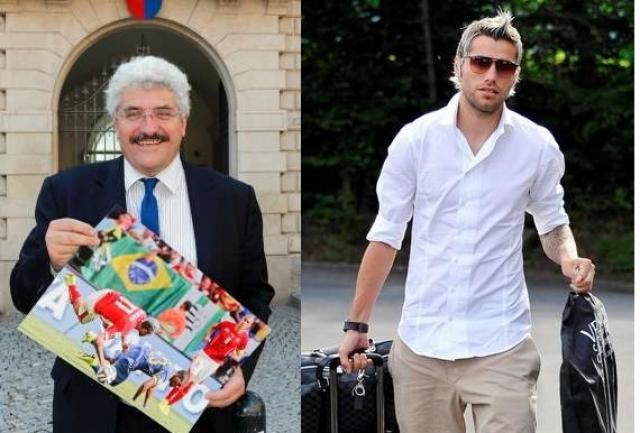 Saving Valon Behrami
By: Valon Xoxa June 20, 2014
"I did not do it for football, I did it for humanity" says Alex Pedrazzini , MP of Ticino Canton from the CVP (Christian Democratic Party) as he explains how he was set on preventing the deportation of Valon Behrami years ago.
If it wasn't for Alex Pedrazzini a parliamentary at the Testina Canton from CVP, Switzerland might be missing one of its key football players. Valon Behrami's family is forever grateful for the work that Pedrazzini did in keeping Behrami from deportation.
Back in 1998, Behrami's family was refused permission to stay in Switzerland. Mr. Ragip, Valon Behrami's father, had only one option, to turn to Mr. Pedrazzini. Their sons played football for the same team so the two families had a friendly history. "Listen Alex, I need your help!" were Ragip Behrami's words. 16 years later, Mr. Pedrazzini admits that it really was his intervention that was the deciding act on keeping the Behrami family in Switzerland.
"I did not do it for football, I did it for humanity" says Mr. Pedrazzini in retrospective. He argues that once he examined the family history and records, he found enough evidence to support a case in favor of the Behrami family.
The original article was posted at Albinfo.ch – Click here to read the original article.