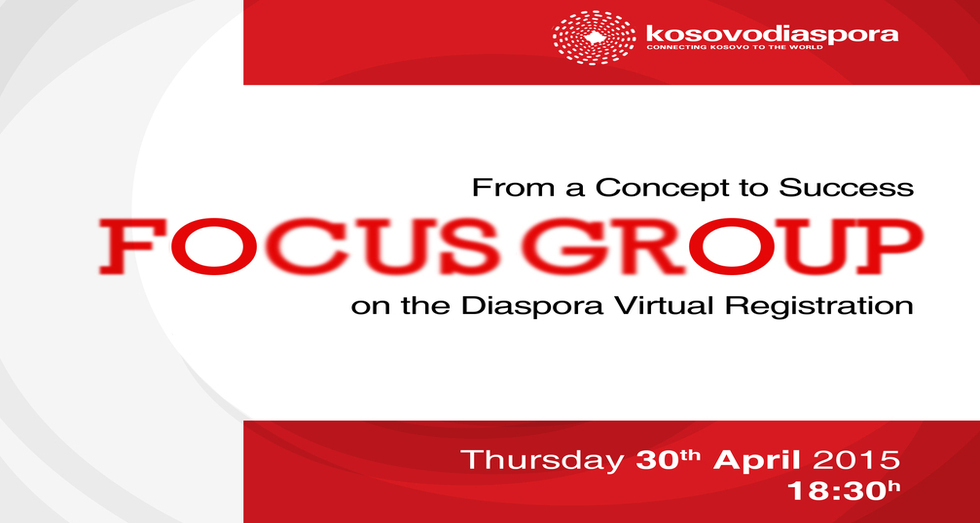 The Diaspora Virtual Registration: Discussion Forum in Switzerland
By: Valon Xoxa April 21, 2015
For the first time in Kosovo's history, the diaspora is being registered. With the assistance and support of the DEED project, the Ministry of Diaspora has developed and initiated the registration process of Kosovo diaspora and migrants. This is an exciting opportunity for the diaspora members to have their voice heard and reflect true impact on Kosovo's development.
As part of the ongoing discussion forums held on the Diaspora Virtual Registration, NGO Germin alongside the International Organization of Migration (IOM), United Nations Development Office (UNDP) and the Kosovo Ministry of Diaspora (MoD) are holding an event for brainstorming ideas on improving the Diaspora Virtual Registration (DVR) platform. This initiative seeks to bring together Albanian businesses and civil society leaders residing in Geneva in order to gather a wide spectrum of ideas.
The Discussion Forum will be held on Thursday, April 30th 18:30 Pm at the General Consulate of the Republic of Kosovo in Geneva.
To RSVP for the event, please send an email to [email protected] by 27 April 2015.