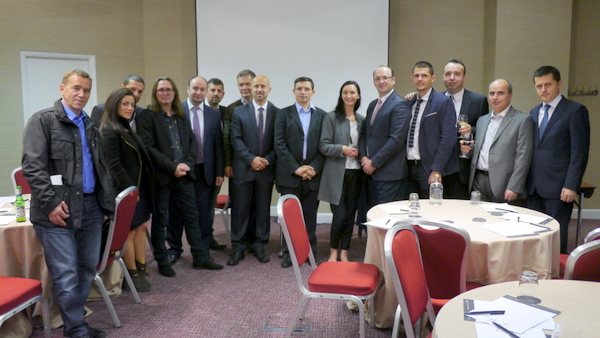 Ministry of Diaspora supports a London based business network
By: Valon Xoxa April 22, 2014
The Kosovar Diaspora Minister has given his support for the creation of a London based Diaspora Network of Businesses with the sole purpose of tie creation and better community representation. 
Minster Makolli visited London on 19th of April where he met with many business representatives from throughout United Kingdom. Mr. Makolli emphasized that until now there have been a number of other such initiatives from our diaspora, starting from Switzerland,Austria,Germany, United States, Italy,Slovenia,France.
The event brought together a range of key actors such as officials from the Kosovar Government, Ministry of Trade and Industry, UNDP,IOM and American Chamber of Commerce.
The participants agreed on creating a task force where 11 members had been chosen to promote and strengthen the ties of the network. The majority of the elected members are Albanian businessmen from Great Britain. The creation of such network is intended to strengthen ties and improve business practices, that in turn would benefit members as well as the host countries and countries of origin.
The original article was posted at Ukalbanians.net – Click here to read the original article.