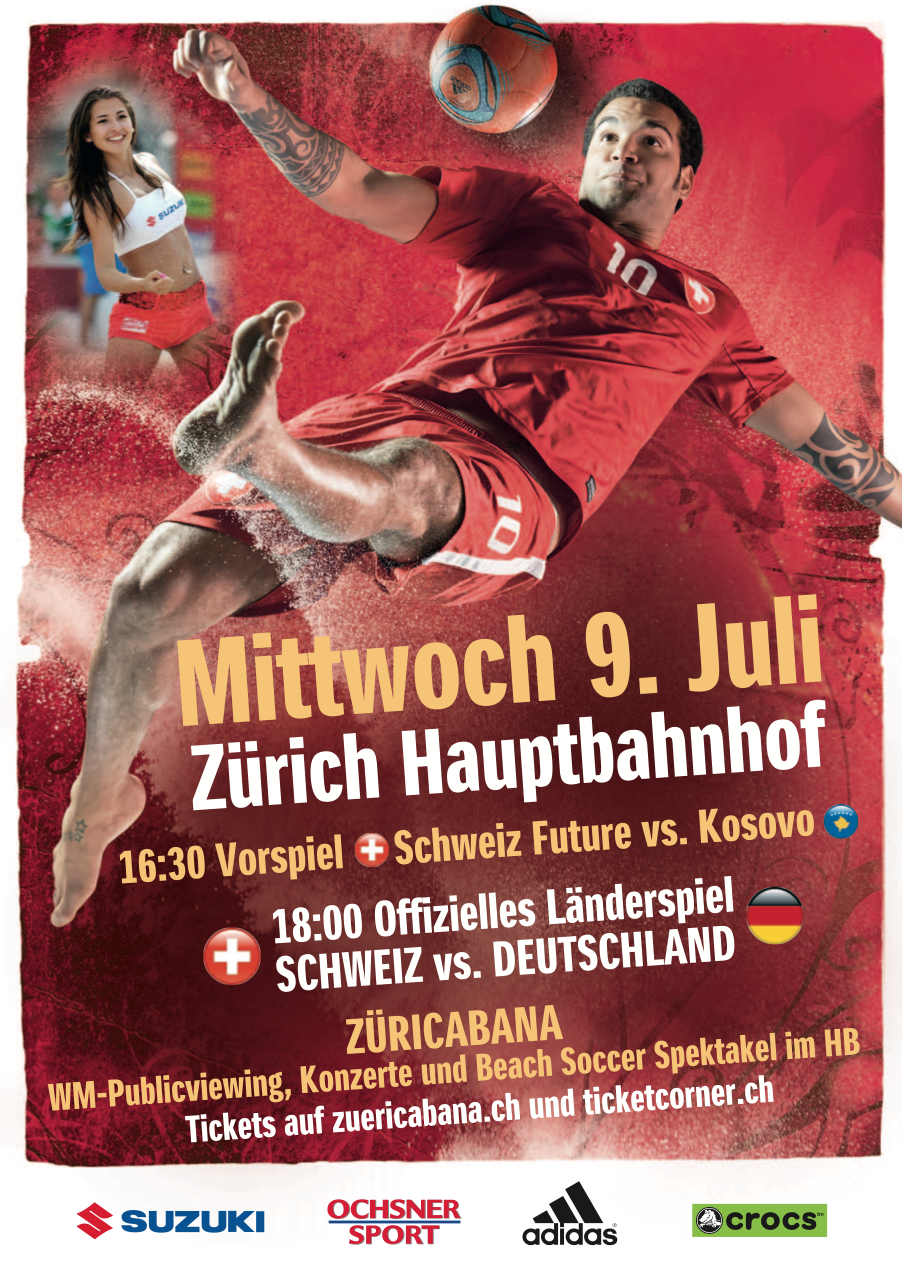 Kosovo-Switzerland, a historic Beach Soccer match
By: Fitim Salihu June 26, 2014
Kosovo will be playing Switzerland on July 9th, on an international friendly Beach Soccer match which has been officially appointed by FIFA.
This event was initiated and organized by Selami and Rabit Rexhepi, the founders of the football club "Illyria" in Switzerland. After a long process, the Kosovo team has received the approval from FIFA and the necessary arrangements have been made by the Football Federation of Kosovo, the Swiss beach soccer team is one of the most prestigious teams in this category. They were the finalists of the 2009 World Cup in Dubai where they were defeated by Brazil. They currently rank the 5th on the FIFA World Ranking for Beach Soccer. The Swiss League, "Swiss Beach Soccer League Suzuki" is also recognized as one of the strongest and best organized leagues in the world.
While Kosovo football lovers are working for an international promotion of the Kosovar football, Beach Football (Beach Soccer) is only played on a local tournament level.
Prior to the game of July 9th, the Kosovo team will play two  test matches against "BSC Havana Shots" and "BeachKings Emmen."
 The original article was posted at Albinfo.ch – Click here to read the original article