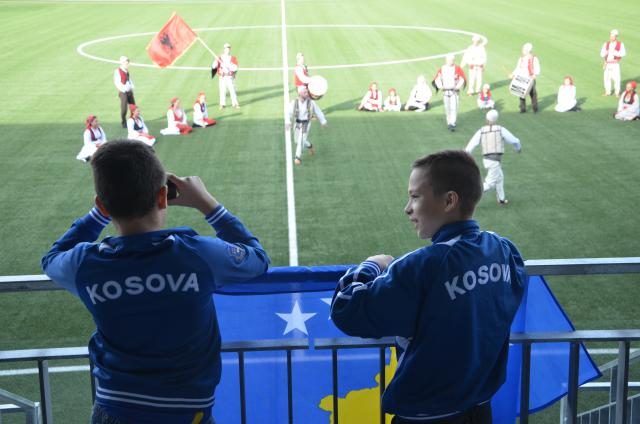 Kosovo Scores Another Victory
By: Valon Xoxa October 17, 2014
The Kosovo national football team played against the Swiss second league team of FC Wil. The team of Albert Bunjaku scored a beautiful goal that eventually led to FC Kosova winning the game. The Kosovar team dominated throughout the whole 90 minutes; great ball possession and team-play led to an easy win. "We only wanted to score more goals in front of this great Albanian audience" said Mr Albert Bunjaku, the coach of the Kosovo team.
The game was played in Switzerland and roughly 2600 fans got the chance to see the Kosovo team face FC Wil.
This is Kosovo's second victorious match following the friendly with Oman (1:0).
For more insight, please check the following video coverage of the game: