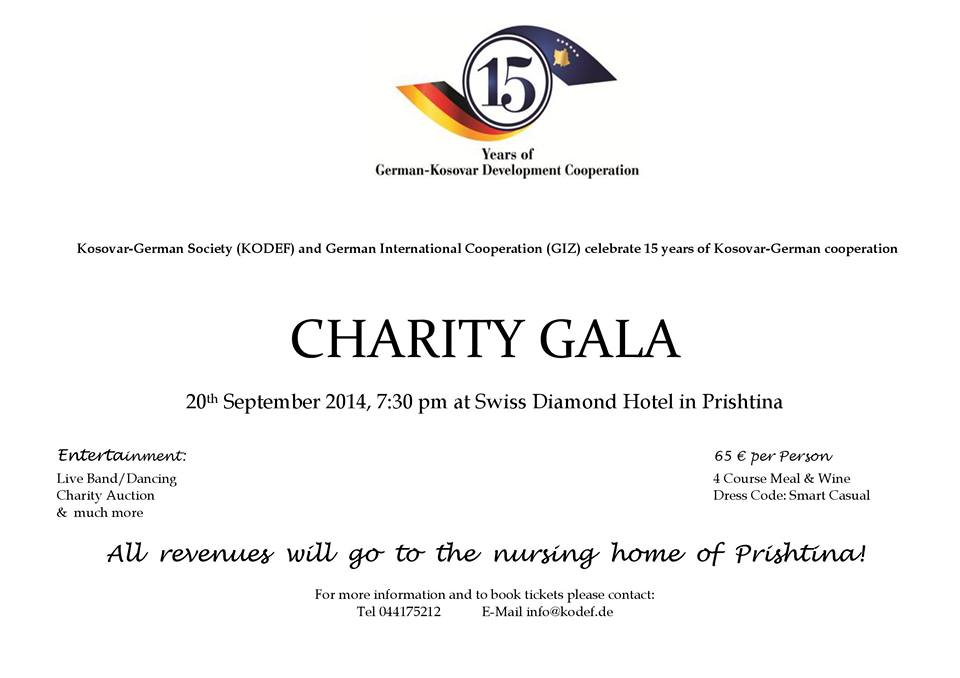 KODEF: Charity Gala in Prishtina
By: Albina Makolli September 15, 2014
The newly established Kosovar-German Friendship Association (KODEF) will  be holding a Charity Gala at the Swiss Diamond Hotel on September 20th. The Association was established by enthusiastic individuals who live and work in Kosovo, and were also joined by members of the diaspora.
Their aim is to support neglected groups in Kosovo and the nursing home was selected as a starting point. The Association plans to provide the home with basic supplies such as bed sheets, cleaning supplies, wall paint, etc. Thus Donations will be used to improve the conditions of the nursing home in Prishtina.In addition to voluntary donations, the Association will be holding an auction.
The Gala will also be honored by the support of the well known football players Granit Xhaka and Xherdan Shaqiri who will be connected to the event online.President Atifete Jahjaga is also expected to come. The Gala will be broadcasted on RTK.
By participating, one contributes towards making this project possible. The entrance fee is 65,- Euro per person, with this price including: four-course menu, local wines as well as the entertainment.
Dress Code: smart casual.
Please confirm your participation by 17th September 2014 via e-mail: [email protected]
Please, keep in mind that the number of participants is limited.