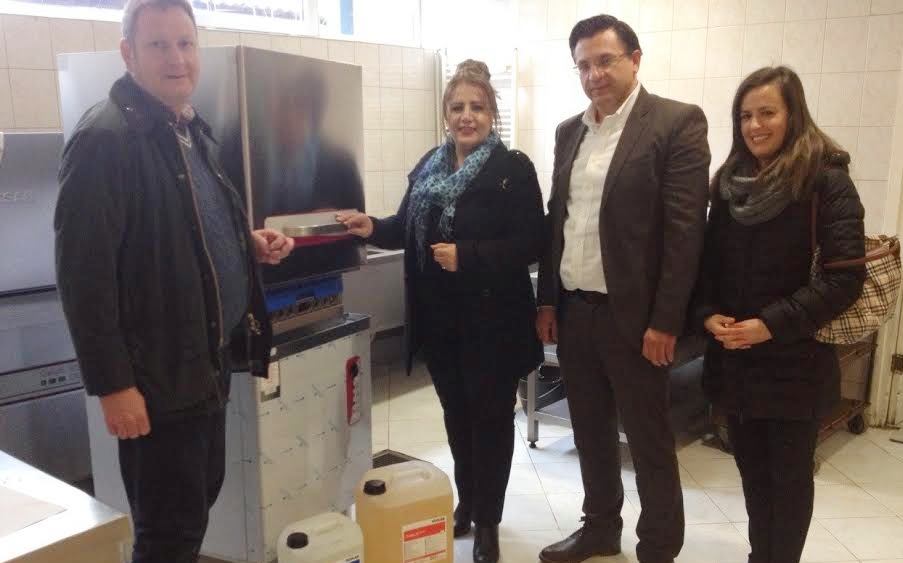 KODEF Charity Gala in Prishtina – Follow Up!
By: Albina Makolli February 4, 2015
Kosovo is still built upon the tradition that the young family members take care of the elderly. Yet, there are cases when elderly people have no one, in which case the Prishtina elderly home provides shelter for them. With the aim of helping the elderly house in Prishtina, the Kosovar-German Friendship Association (KODEF) held a charity gala in September 2014.
Thanks to local Kosovars, Diaspora members, private attendees from the German embassy and members of the German armed forces in Kosovo, KODEF was able to gather 4000 euros, out of which a professional dish washer for 2292,10 Euros was purchased and successfully built into the elderly home's kitchen. One might think that the elderly people have other urgencies, but the hygienic condition in the kitchen should not be underestimated. From the remaining money, the German Embassy, GIZ (Deutsche Gesellschaft für Internationale Zusammenarbeit) and the company Bavaria SHPK will paint the elderly home. The German armed forces in Kosovo volunteered to renovate and built new wardrobes for the home.
Click here to read more about this donation in one of Kosovo's news platform.