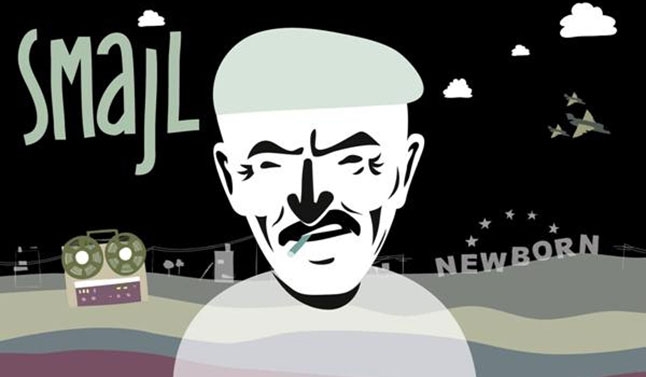 A Cassette Player Can Send One A Long Way
By: Valon Xoxa June 24, 2015
"Smajl" is a documentary film that tells the story of a Kosovar family migrating to Germany in the 70s.The main character is Mr. Ismail Hoxhaj, the head of the family, who had gone to Germany to buy a cassette player. Circumstances of that time forced Ismail to drag along his whole family and open a new chapter in the lives of each of his household.
This documentary is directed by Philipp Meyer, a close family friend of the Hoxhaj's, who in cooperation with the daughter of Mr. Ismail, Zymryte Hoxhaj, agreed to make the documentary.
"… this documentary is about the life and work of my dad, an immigrant in Germany, who alongside many from the Balkans, he had found plenty of work in the then redeveloping German state", said Hoxhaj for KultPlus Magazine. This documentary includes political and social issues faced by Albanians in the 70s, as well as the activities of various diaspora movements. The film also includes the daily life of the children, growing up in a foreign environment and adapting to life in Germany with a radically different cultural background.
What differs the Hoxhaj family, is basically Mr. Ismajls dedication at looking for a cassette player, and getting so much more out of the bargain.
Watch the documentary trailer through the BunkHouse Filmmakers here, or through Vimeo where you can watch the trailer with English subtitles here.