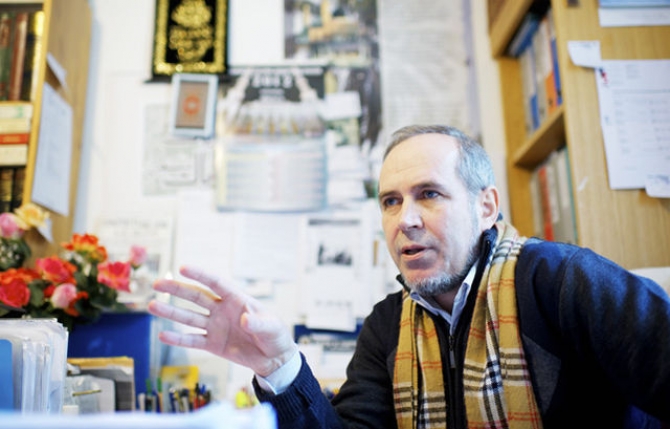 Imam Mustafa Is The Swiss Of The Year!
By: Valon Xoxa December 31, 2014
Known for his moderate views on Islam and uncompromising attitude towards the extreme, Imam Mustafë Mehmeti has been awarded the "The Swiss of the Year" title by the "SonntagsZeitung" newspaper. Originating from the Presevo Valley and a Swiss citizen since 2005, Imam Mustafë Mehmeti is the president of the Albanian Islamic Community of Switzerland and acting imam at the Albanian mosque in Bern.
Mr. Mehmeti has been a voice of reason in dealing with all matters treated in Swiss opinion affecting Muslims or indirectly even the Albanian Muslims. He has been famously quoted as arguing against silence: "We as Muslims should not contest that there is extremism in the name of Islam. We need to speak up among us – the Muslims, as well as among our locals. Silence is not a solution".
By awarding Mr. Mehmeti, the SonntagsZeitung editors are sending a sign of support for the peaceful coexistence of religions in Switzerland. He has been awarded on "his courage and commitment to dealing with the most difficult debates of our time".
Source: http://koha.net/?id=27&l=38951