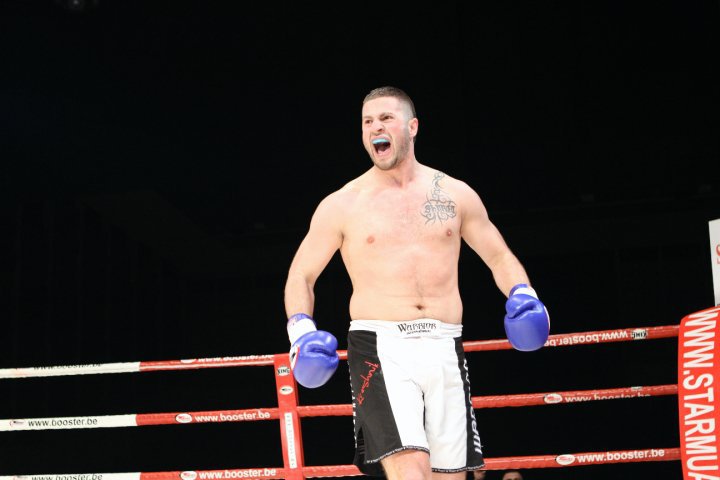 From Mechanic to King of the Kickboxing Ring
By: Valon Xoxa September 16, 2014
Its Kreshnik Rrustemi, the Peja born Kosovar now fighting in world rings under the Belgian Flag. Kreshnik was born in 1984 and moved to Belgium in 1998. His initial passion for skiing had quickly moved to kickboxing and Mauy Thai when he  met his future trainers Peter Lamberts and Omar Bel Hadi who invited him to start training in the art of fighting. Before you ask, yes, the meeting had occurred while Kreshnik was working as a bouncer at a late night club, thus making him a familiar face to trouble.
Kreshnik had been working as a mechanic and supplementing his income as a bouncer when this opportunity occurred. The decision to start training proved fruitful with Kreshnik  fighting professionally since 2003 thus making him a confident fighter in the ring.
Watch here his latest fight against Alexander Volobuev.