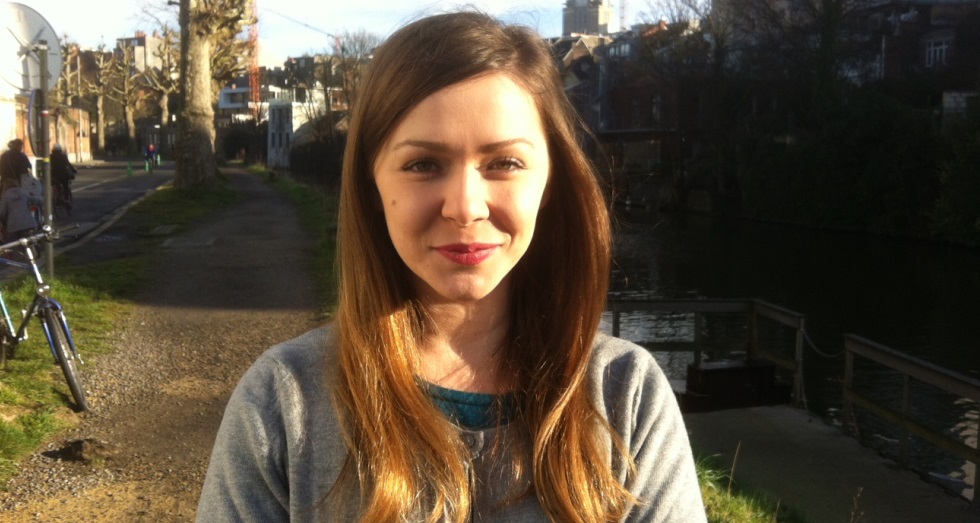 Dr. Musliu: Working On Balkan Issues and Its Relations with the EU
By: Kanarina Shehu February 16, 2015
Meet Dr. Vjosa Musliu,  a former journalist at BIRN, writer for Gazeta Jeta ne Kosove and Express Newspaper. She is a postdoctoral fellow at the Centre for EU Studies and is living in Ghent, Belgium.
Vjosa Musliu was born in Gjilan, Kosovo, and began her career at the University of New York, Tirana, where she got her Bachelor's degree in International Relations and Political Science. She continued her studies abroad and got her Master's in European Politics and Policies at the Catholic University of Leuven, Belgium. Vjosa obtained her PhD degree e at the Centre for EU Studies, Faculty of Political Sciences at the Ghent University in Belgium in October 2014.
Vjosa tells us more about her significant academic achievements:
My doctoral thesis 'A post-structuralist account of international missions. The case of Kosovo', analyzed the concept of international interventions and missions for peace and democracy in 'third countries'. The idea was to bring the thinking of Jacques Derrida (namely deconstruction, hospitality and autoimmunity) in foreign policy and international relations to analyze EU's external relations. The thesis finds out that first, democratizing missions are an extension of 'missionizing' logic of Western metaphysics; missions have the tendency to remain intact from the local realities where they deploy and as such have tendencies of being autoimmune to themselves – that is suicidal.". The dissertation was recently nominated for the Annual Prize of the Dutch and Belgian Political Science Association 2015, acknowledging its theoretical and methodological contribution to the field.
The Kosovar scholar has been involved in local debates on social inclusion of 'foreigners' in Belgium for four years. But it doesn't end there; Vjosa Musliu has also been invited to a number of public and television debates on issues related to the Balkans and its relations with the EU. She is also a former journalist at the Balkan Investigative Reporting Network and has been writing for numerous media platforms in Kosovo such as Gazeta Jeta ne Kosove and Express Newspaper.
Even though Vjosa doesn't consider herself particularly involved in "Kosovo issues abroad," she says, "Kosovo is one the layers of my identity but not the only one, nor the most important. I see a general tendency amongst my co-nationals of being overwhelmed with 'Kosovo' as identity which is typical for new/unfinished/contested states and societies. I do put a lot of effort in expanding the network of young Balkan scholars and academics and also promoting, guiding and supporting young Kosovars who look for opportunities to study and work abroad with particular emphasis on universities in the low countries."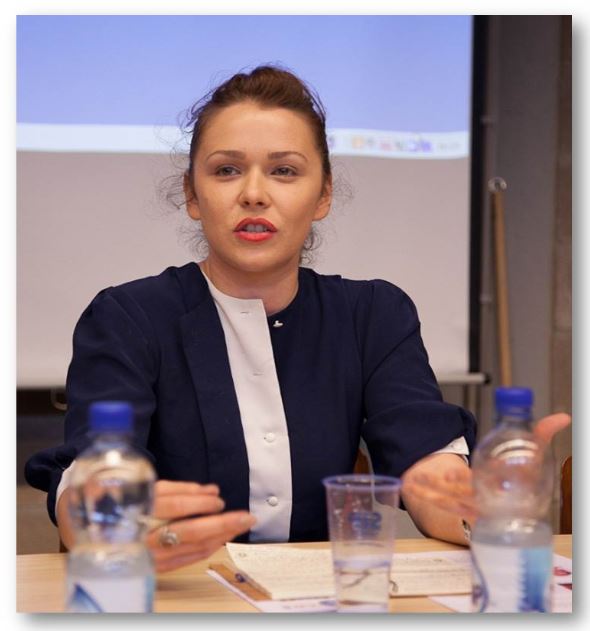 Publications by Vjosa Musliu:
Musliu, V. (2014) A post-structuralist account of international missions: the case of Kosovo. Centre for EU Studies. Ghent University. PhD: 227
Musliu, V and Orbie J. (2014) The international misisons in Kosovo: what is in a name? European Foreign Affairs Review. 19 (3). Musliu, V. (2013). Agenda Setting of the EU Mission in Kosovo : A Constructivist Read. Central European Journal for International Security Studies, Volume 7, Issue 1.
Musliu, V. Book Review. (2013). The Hour of Europe: Western Powers and the Breakup of Yugoslavia. Josip Glaurdic. Yale University Press: New Haven, London. ISBN 978-0-300-16629-3. International Relations Quarterly.
Musliu, V. and Geci, Sh. (2014). Deconstructing and Defining EULEX. Central European Journal for International Security Studies, Volume 8, Issue 1.
Selected conferences
"The politics of conceptual and material self -determination". Paper presented at "Self -determination in Europe. Contemporary challenges for minorities in multi-national states" conference, at the University of Bern, October 2014
"MetaKosovo: Local and International Narratives". Paper presented at the "IV European Union in International Affairs" conference, Brussels
Conference: 55th ISA Annual Convention
Date & Location: 26-29, March, 2014, Toronto
Title: Rethinking sovereignty: Unfinished countries in the Western Balkans
Conference: Good Governance from a cross-sectoral perspective.
Date & Location: 7-8, November, 2013, Zagreb
Title: Autoimmunity of Peace Models. The politics of ethnic decentralization in Kosovo
Conference: Political Communication in Times of Crisis
Date & Location: September 12-13, Granada
Title: Communicating European Values or pedagogical politics: the case EU and the UN in Kosovo
Conference: The European Union and the Politicization of Europe
Date & Location: December 2012, Budapest
Title: Redefining EULEX
Conference: 3d Derrida Congress
Date & Location: July 2012, Santa Ana,
Title: Deconstructing the EU Mission in Kosovo