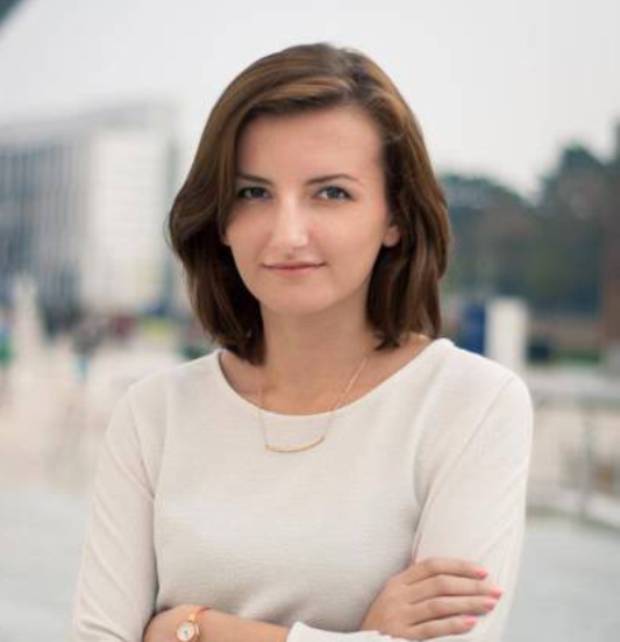 Erza Aruqaj: Social Networks as a Way to Communicate
By: Kosovo Diaspora March 13, 2014
By Albesa Aliu
Erza Aruqaj was born in a small town in Kosovo, Skenderaj, in 1991. Due to the difficulties of living in Kosovo post war period, Erza and her family migrated to various cities in the northern part of Austria. She graduated from 'Bundesrealgymnasium Steyr' grammar school in 2010 and enrolled at the Vienna University of Economics and Business, where she pursued a degree in economics.
Living in Austria was not easy for Erza as she remembers growing up in an environment filled with prejudice towards Albanian women. Erza was discriminated for speaking a different language and for not being native Austrian as most of her friends were. Despite these difficulties, Erza is "aware of the luck and fortune of growing up as a bilingual European today," and adds that these experiences made her the strong person she is today.
Moving to Vienna was an amazing experience for Erza; this opportunity made her an independent and a strong woman. During her years at the Vienna University, she was politically involved on the Socialist Students organization in Vienna, and later became the political secretary of the organization. This opportunity exposed Erza to learn more about the leftist ideology by through readings and discussions. She also began tweeting as @a_erza, discovering in this manner a way to communicate with people from all over the world. Upon quitting her political involvement activities, Erza also began a blog called "Albanian fear of feminism." Erza's involvement and writings on the blog, led for Hana Marku to ask her to join Kosovo2.0 as a contributing writer.
Currently, Erza writes on women's right and issues in Kosovo's society and abroad. She is especially interested in the problem of living and growing up in a society where women are told to focus on getting married and creating a family. Erza mentions that she was lucky enough to have a supporting family and a mother who worked hard to offer Erza and her younger brothers a good education and a successful future.
Erza is only 22 but yet her hard work and strong dedication has contributed to her exciting life of a writer and a thinker. She was exposed to firsthand policy making actions while she worked as a trainee at the Ministry of European Integration in Kosovo and was impressed by the number of people who were working for the betterment of our society.
Today Erza continues to write for lajmi.net, which is a source of journalism in Kosovo. She also continues to pursue her passion of communicating with people; discussing different topics and themes with them.
Additionally, Erza works as a teaching assistant in Statistics at the University of Economics and Business Administration while filling a position of a trainee at the National Bank of Austria. She says that economics and statistics are her passion and have inspired her tweeting and blogging.
"My story is a little different from those of the current Albanian diaspora: I am lucky to have a supporting family, but also a chance that opened through the use of social media as a communication platform to get involved in the economic and political development in the Balkans, especially in Kosovo" she says.
Erza concludes by saying that she is proud of having roots in Kosovo and that even though she is against ethnocentric nationalism; she sees her success story as a motivation for those Kosovars who live abroad and that never forgot their roots.