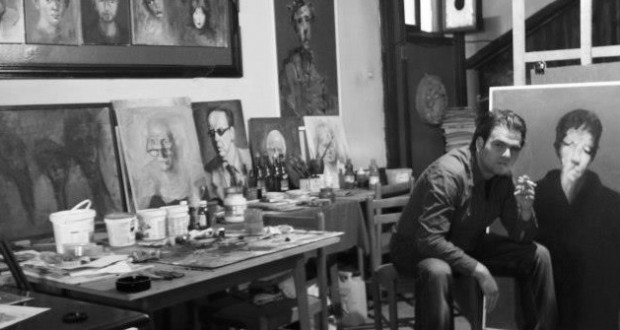 Agron Saliu Reaches Vienna
By: Valon Xoxa January 30, 2015
Agron Saliu's third international exhibition is destined to be held in Vienna.
Following the success of the personal exhibition in Skopje's Cultural Information Centre, Agron Saliu has been invited to present the same exhibition at "Kunstraum Wien Mitte" in Vienna, Austria.
"I consider it to be a very important step in my career, for many reasons. The most important fact is that my works are filtered by the curators of the Gallery of Vienna and the Commission of the Ministry of Culture, " said Mr. Saliu.
His journey goes through studies in Paris and exhibitions in Berlin. Now, 2015 brings his work to Vienna. KultPlus reports that Saliu's exhibition in Vienna will be financially supported by the Ministry of Culture of Macedonia. On February 20, his works presented in the exhibition in Berlin will be transferred to the Art Gallery of Kumanovo.
Agron Saliu was born in 1984 in Tetovo, Macedonia. He graduated from the State University of Tetovo, Faculty of Arts with a focus on painting.