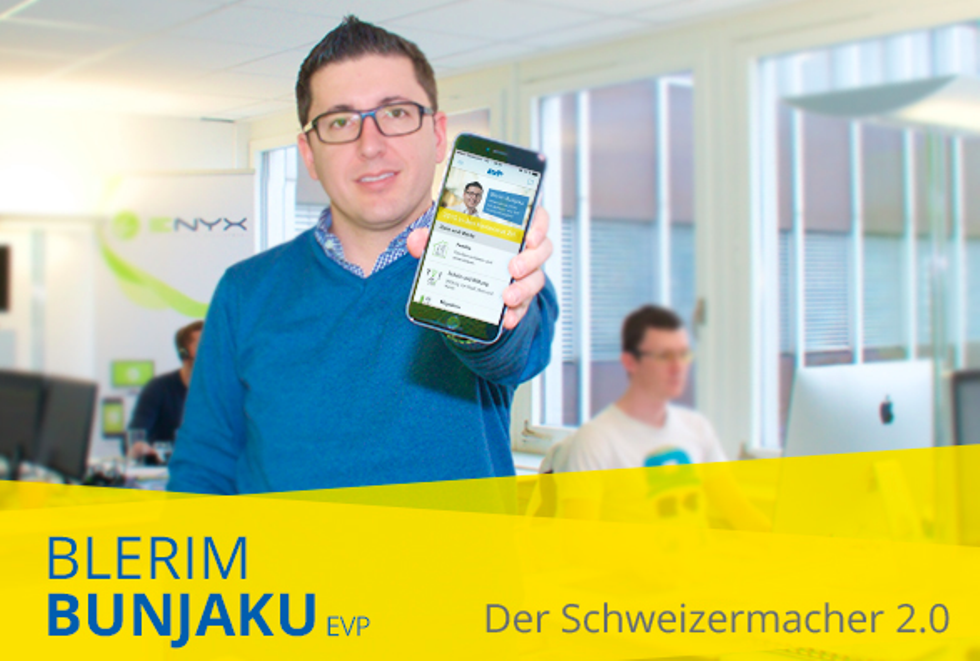 Blerim Bunjaku Brings The SwissMaker
By: Valon Xoxa January 19, 2015
Blerim Bunjaku is a Swiss-Albanian residing in the city of Winterthur, Switzerland with a passion for IT, business and politics. His innovative approach in helping foreigners attain Swiss citizenship is a unique story with a valuable message.
"Schweizermacher" or the SwissMaker is an app where Mr. Bunjaku offers lectures and information on Swiss state regulations on migration and citizenship. "With this application I want to help foreigners seeking Swiss citizenship access practical information on what procedures they should follow. The app seeks to ease the process of integration for foreigners. The truth is that most politicians only talk about integration and never take any initiative" explains Bunjaku.
KOHA net reports that this application targets predominantly young people, for they comprise the great majority of migrants seeking Swiss citizenship, thus the medium chosen to spread this information is done through smart phones and other app compatible devices. One key factor Mr. Bunjaku is keen on keeping is language; the application is in German, for the language requirement is a determinant factor in the process of acquiring the Swiss citizenship. The application has been visited over 1600 users so far and averages with 20 visits per day.
The original article was published in Albanian in KOHA net.