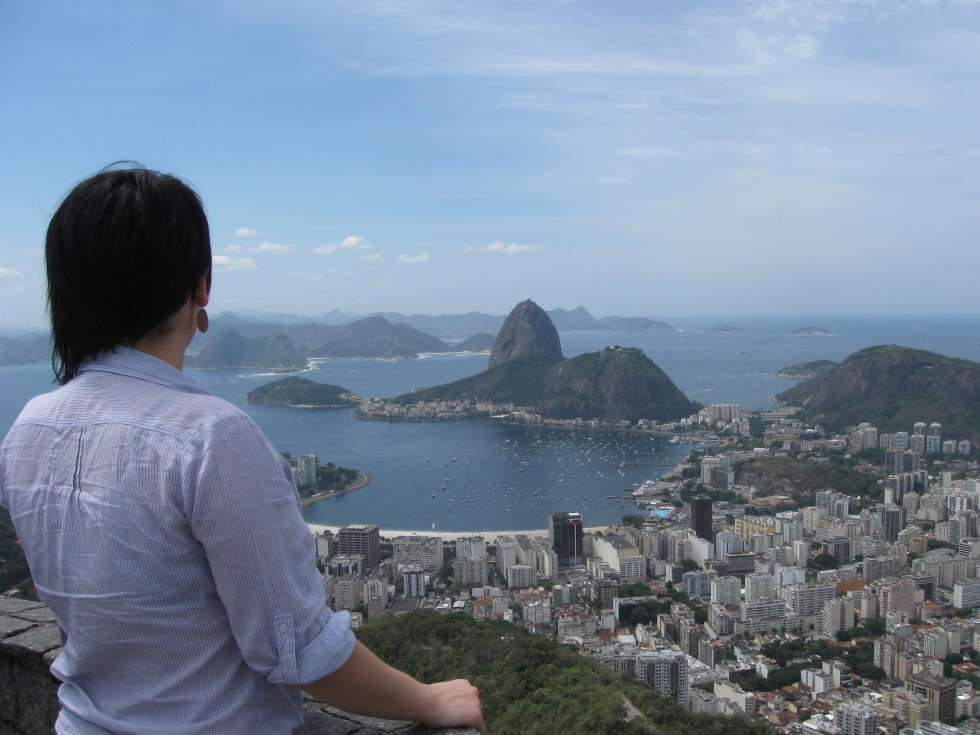 Becoming a world citizen at 22: Liza has the world at her fingertips
By: Rilind Latifi October 10, 2012
Liza Gashi is a 22 year old student from Gjilan, Kosovo. She is a typical young student in many ways, yet her global experiences set her apart. Liza is currently spending a semester abroad in Cordoba, Argentina where she is taking classes on Spanish literature, Latin American history, and politics. She will graduate in May 2013 from Wartburg College, a liberal arts college in Iowa, USA, with a Bachelor of Arts in International Relations, Political Science, and Spanish.
Thanks to her enthusiasm for foreign languages and curiosity to explore other cultures, Liza won a scholarship to finish her last two years of high school at the renowned United World College in Costa Rica (part of UWC network that brings together bright students from around the world). She tells us of her first impressions of Costa Rica: welcoming people, delicious food, and wonderful wildlife. The seemingly overwhelming language barrier became less daunting as Liza shared the story of her country, the newest state in the world, with classmates coming from Tanzania and Australia to Canada and Germany.
At Wartburg College, Liza has been active on campus by serving as President of the International Club and leading student groups on volunteer service trips to work with refugees and immigrants in America's Midwest. Eager to change things for the better, Liza won herself the reputation of being a forceful representative of international students on campus. In addition, she participated at the Clinton Global Initiative, which she describes as an extremely inspiring conference where students around the world pledge to work toward a certain issue. Liza met with President Clinton and shared her commitment to empower rural women in Kosovo through education and access to microfinance, a long –term project that she continues to work on.
Recently, Liza took a short trip to Brazil and was amazed by the greatness of Rio de Janeiro. She's planning to visit Uruguay and Chile after her semester in Argentina is over. When asked about the issue of securing visas as none of these countries have recognized Kosovo, Liza chuckles and says: "Well, it takes time and effort, but it is rewarding to be able to travel and make friends in countries that have not recognized us yet. A lot of people still have the war-ravaged image of Kosovo in their minds; hence, I think that this perception would change if more Kosovar students were able to study in Latin America."
Filed with optimism for the future, Liza works as the chair of UWC National Committee of Kosovo to select young Kosovars and offer them a unique international educational experience as hers. She hopes that the diaspora of Kosovar students can act as a catalyst for positive change at home while improving the image of Kosovo abroad.