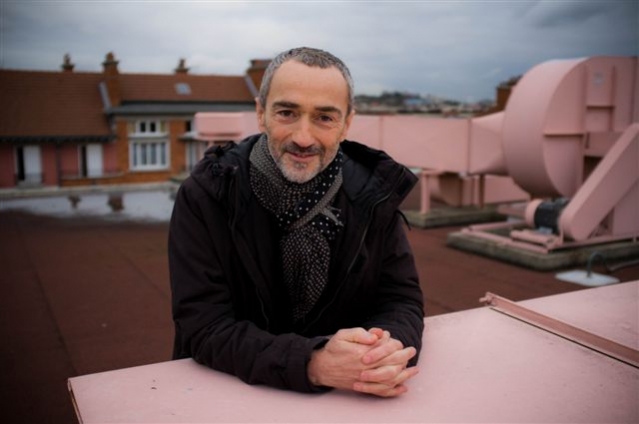 Ballet Preljocaj or French art with Albanian touch
By: Anton Dauti June 10, 2014
Angelin Preljocaj is an international known dancer and choreographer from France, who has been performing for the ballet world since 1985. The French artist of Albanian descent has a distinguished talent for contemporary and classic ballet. His success story speaks for himself as he joined the Paris Opera Ballet company in 1990 and later established its own ballet company in 1996 in Aix-en-Provence. His work in leading and creating the Preljocaj Ballet production showed that Angelin is a successful ballet artist.
Angelin Preljocaj was born around Paris in 1957 to Albanian parents, who fled Yugoslavia for political reasons. Angelin's  family is originally from the small town of Berane in eastern Montenegro where a significant Albanian minority still lives there today. Angelin began studying classical ballet before turning to contemporary dance with the German dancer Karin Waehner. In 1980, he went to New York to work with Zena Rommett and Merce Cunningham. After his work with the two artists, Angelin resumed his studies in France, followed by his building of the Preljocaj Company in 1884.
Since late 1880s, Angelin was in around  50 different ballet performances including duos and solos. He also works very often with other artist such as Enki Bilal, Goran Vejvoda, Fabrice Hyber and Karl Heinz Stockhausen. "Le parc" was one of his 6 choreographies which entered in the repertory of the Paris Opera Ballet. Throughout all his successful years in ballet, The Albanian successful artist received numerous awards, including the French Legion of Honour which is the highest award for a French civilian. But Preljocaj's biggest accomplishment has been the establishment of the Preljocaj Ballet in 1996. His choreographies are today performed in the world's biggest ballet venues such as the New York City ballet and the Russian Bolchoï. Some of his choreographies were even performed in films and commercials like the one of Air France in 2011.
If we had to describe one special thing about the Preljocaj's choreographies, it would be the mix of neo-classical techniques with his personal contemporary and very sensual moves. The Preljocaj Ballet performs 100 times a year with 25 different dancers through Europe. For more informations about the next performances, check out the following links attached below where you can find examples of the Albanian touch French art.
Other Links : http://www.preljocaj.org/index.php