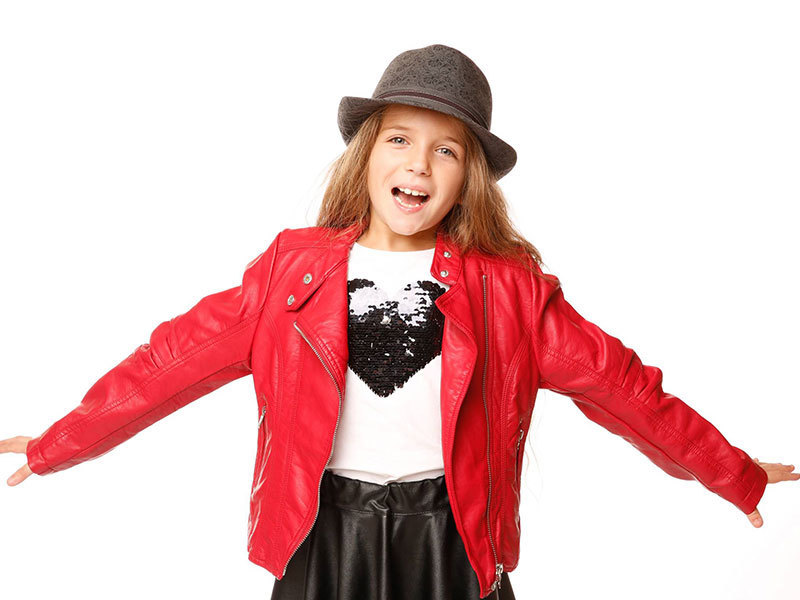 La France Is Amazed by Young Erza's Talent
By: Kanarina Shehu January 23, 2015
The voice of Erza Muçolli, a 8 year-old Kosovar living in France, has amazed the public of "France's Got Talent". The new star is one of the five finalists of "France's Got Talent" competition.
She is the daughter of Luljeta and Mehmet Muçolli, both originating from Kosovo. Her father is originally from Zabel, Drenas. Along with Erza's mother, they were part of cultural and artistic associations at the time they lived in Kosovo. During her early childhood, Erza's family moved from Kosovo to France. They managed to easily adopt in the culture of a new country and soon, Erza started building her image in the music field.
Regarding her participation in "France's got talent," Erza explains that she is "very satisfied to be on top of this strong competition". Her parents are exceptionally proud of a Kosovar participation in this prominent show, knowing that the competition is high and she is the most supported semi-finalist by the show's public.
Below you can see her performance in "France's got talent" and an interview of Klan Kosova with Erza and her family.
After her outstanding performance in this scene, Erza has accepted an offer from a French movie-production studio for the spring of 2015.