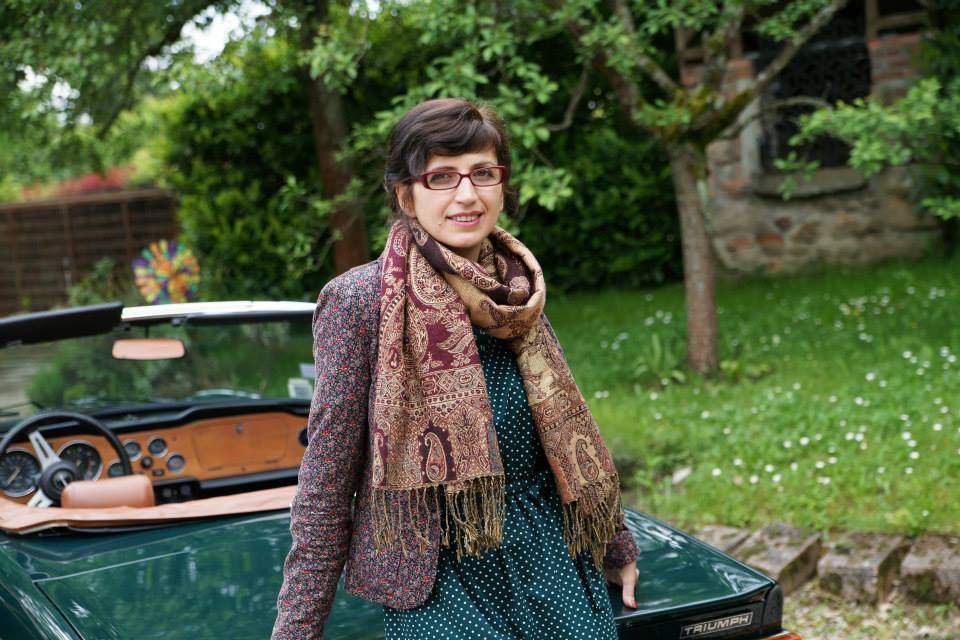 Meet Merita Gashi, Kosovo's Paris Based Expert
By: Valon Xoxa May 19, 2015
Merita Gashi is Kosovodiaspora's persona of today. Currently a PhD candidate in Geopolitics at the University of Paris 8, Ms. Gashi is an adviser to the Kosovar government and is in charge of research, analyses and report writing on a wide range of projects. Currently, she is an adviser to the Minister of Labour and Social Welfare and a board member of Riinvest Institute in Kosovo. 
Due to her international outlook and expertise, Merita has been given the task of acting as a liasaon between Kosovar institutions and international bodies in Kosovo for EU integration. Merita has been frequently active in the written press. She has contributed to public discourse in Kosovo while writing columns for the daily newspaper "Zeri" as well as for other notable journals and blogs. In line with her commitment for social activism, Merita has recently been involved as a Member of the Board for Kosovo's Institute of Peace, a newly established think-tank in Kosovo, which aims to contribute in advancing peace in Kosovo and the wider region. Merita has a long track of engaging with civil society activities in supporting Kosovo's European path. In her current position, Merita works as an adviser to the Miniser of Labour and Social Welfare Mr.Arban Abrashi through a project of KFOS and UNDP. She is also a board member of Riinvest Institute located in Prishtina, Kosovo. In the past, she has worked for the Ministry of Environment and Spatial Planning; supporting the establishment of procedures that ensure regular communication and coordination between the Ministry and local governments.
Alongside other significant academic achievements and workshops, Ms. Merita Gashi is known throughout written media for her publications and most notably for her columns  "Ne për veten dhe … të tjerët për ne…" , and works on Kosovar experts studying abroad under the title of Ekspertët e shkolluar jashtë dhe injorimi që iu bëhet në Kosovë, as well as Koha për protestat akademike të studentëve. Merita has demonstrated her capacity to act as an advocate for Kosovo through all of her academic and professional work and looks forward to continuing this work through contributions to the Diaspora.
For more on Merita please click here