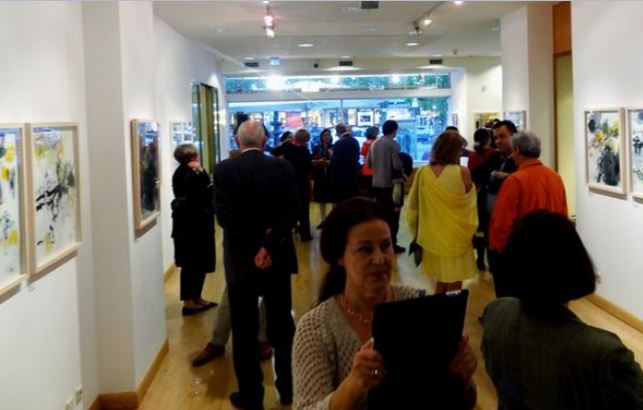 Agron Saliu has opened an Exhibition in Berlin
By: Fitim Salihu July 1, 2014
This Friday, the Berlin Gallery "Prima Zenter" had a showing of Agron Saliu's exhibition, titled the "Prelude." The gallery will show the portraits of the cycle "Awaiting."
The exhibition shows the social strata in society. It portrays the very creative paintings of Agron Saliu, where one can visualize some people struggling and others benefiting from society. But the painting also shows gracious and loving people.
The exhibition titled "Prelude," is the fifth exhibition of the painter Saliu and it is supported by the Ministry of Culture of Republic of Macedonia.
Agron Saliu was born in 1984 in Tetovo, Macedonia. He graduated from the State University of Tetovo, Faculty of Arts with a focus on painting. So far, Saliu has organized four personal exhibitions: in Paris in 2013, Skopje twice in 2012 and one in Tetovo in 2012. He has been also part of the group exhibitions in Sarajevo, Ohrid, Gostivar, Tetovo and Skopje.
Though he is young, Agron Saliu, Tetovo-born painter is coming up with safe steps towards genuine art trails, making a sensational career and carrying out different experiences both domestically and internationally.
Meanwhile, "shqipmedia" wrote two years ago: "You will be fascinated if you see Agron Saliu's paintings, one more beautiful than the other. He says that he finds himself in art and art has become an inseparable part of him."