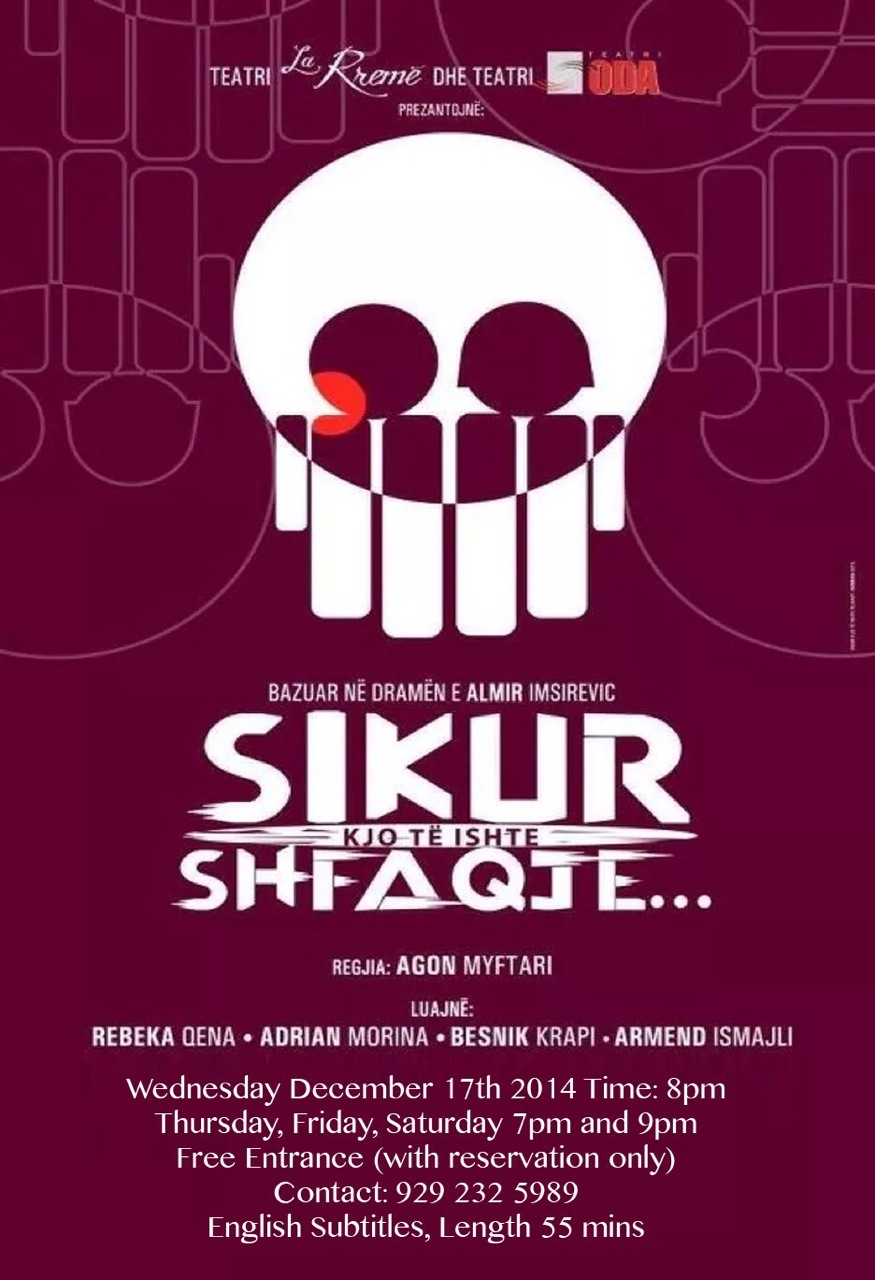 A Kosovar Play In New York City
By: Valon Xoxa December 17, 2014
The Consulate General of the Republic of Kosova in New York together with the theatre group   "Sikur kjo te ishte shfaqje", from Prishtina, invites you for three days to take part in the showing of "shfaqjen me te mire reprezentive ne arenen nderkombetare", premiered by the Ministry of Culture, Youth and Sport of the Republic of Kosova.
The event is expected to bring the New York audience closer to Kosovar theatre.  "Sikur kjo te ishte shfaqje" is chosen in particular, for it is a play that highlights the commonalities that individuals across the globe find within the daily life.
Brief Play synopsis:
The play shares a unique perspective on life through a portrayal of its absurdity and  the way various events often are nothing more than a banal network of circumstances. How we, as human beings,  are aware of the circumstances  and often do not appreciate the fact that the surrounding does in fact shape our identity . The play brings an understanding and acceptance of the truth as it appears from multiple points of view.
The play is expected to be held on:
Place : Producers Club, 358 W 44th Street, New York,NY 10036
Dates: 17-20 December 2014
Entrance Fee : Free