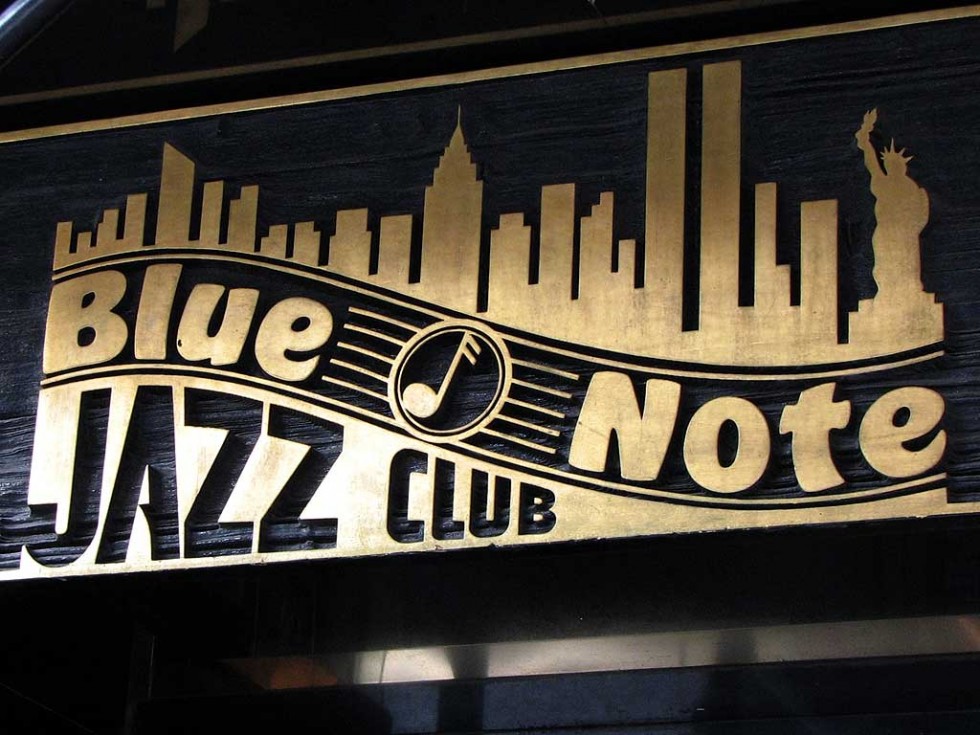 Kosovology Hits The Spot At The World Famous Blue Note Jazz Bar
By: Valon Xoxa March 25, 2015
March 22nd was a good  Sunday for Jazz lovers. Taulant Mehmeti featured at the Blue Note Jazz Bar, bringing a Kosovo flavor to an all American music genre. Mehmeti was accompanied by his mentor, renowned jazz guitarist Vic Juris who has already 15 albums and collaborations with famous names in the jazz music industry. The event is a part of the concert organized by the New School of Jazz and Contemporary Music of which Meheti is currently enrolled in.
"I've always dreamt of performing with Vic Juris. And it finally came true!"said Mehmeti. The audience at the club had been very receptive to "Kosovology" and had stayed for other performances such as "Song to my brother," "Like Xhafa" and "Up to the Bronx ". "The audience has been very good. 'Blue Note' which is biggest jazz club in the world, was packed in both sets, I will continue to perform regularly in New York. So far I've played in some of the biggest clubs as 'Iridium', 'BBKings' and 'Blue Note', which was the biggest achievement in my career".
In 2011 Taulant together with bass player Fatlind Ferati and drummer Enes Bajramliqi formed the "Trio of Love" and debuted at the "Pristina Jazz Festival".