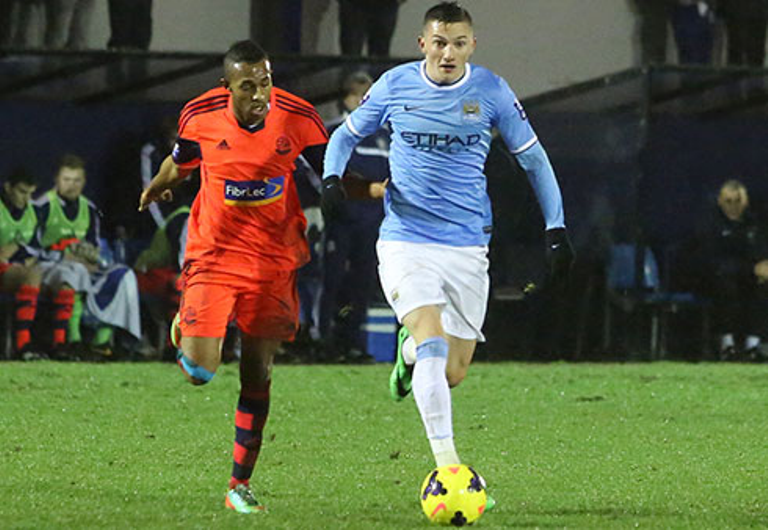 Sinan Bytyqi: The upcoming star of Manchester City!
By: Albina Makolli August 15, 2013
Many boys in his age dream of meeting soccer stars of Manchester city. Unlike most boys, 17-year-old Sinan Bytyqi plays with them. Since May 2012, the Austria native has been a part of the exclusive soccer club.
Although, Sinan currently plays on the reserve squad, it is a considerable achievement for a boy of his age and years as a player. "Those players that don't belong to the first 11 players meet us and practice with us." The head coach, Roberto Mancini, often watches the reserves practicing, to keep updated on Manchester's young talents.
Sinan is actively working on his goals. Last December, he played for the U18 league against Sunderland, scored a goal and assisted another one. Just recently before that game had he recovered from an injury. He comments his success with "you have to work hard in order to earn the chance".
The following step of his career happened in January 2013. The game took place in front of 50,000 viewers in the stadium of Etihad. They played for the youth cup against Burnley and won (2:0). Sinan did not get a chance to play on the filed, but being present in front of such a large crowd has already been a boost for his career and an enriching experience.
The original article was posted at KOHAnet webpage. Click here to read the original article.