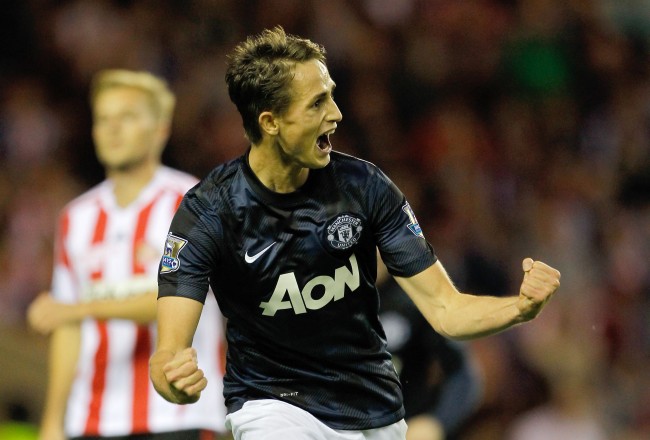 Two Historical Debuts in One Week
By: Kosovare Mezini December 24, 2013
Europe and the rest of the world witnessed two historical debuts two weeks ago from two of our young talented Kosovar Albanian football players.
First up was Adnan Januzaj who made his first appearance in the Champions League when Manchester United decided to put the 18 year old in their starting eleven on the 10th of December. Januzaj played during the entire game representing United who also won the game against Shakhtar Donetsk by 1-0. Since United has shown a stellar performance during the entire group stage, the peak of success for the team was achieved when United made it through to the next round. This is important as the team will now play against the Greek team Olympiakos in the 8th final early next spring, thus showing more of Januzaj during the game series.
Two days later, another Albanian young talented football player made his debut in the European football stage.  The 19 year old striker Albian Muzaqi, is Racing Genk's newest signing. Muzaqi who was bought from PSV Eindhoven, made his Europa League debut. During the game, he started on the bench against FC Thun and was substituted in approximately one hour within the game. Although Muzaqi was not very much present in the game, Genk still succeeded with a victory of 1-0. Just like Manchester United, Genk has made it through to the next round as a group winner. This will hopefully give us the chance to see more of Muzaqi too during the next future games. Finally, one must not forget that Champions and Europa League are two different tournaments.
Those were two historical debuts in one week for the two Kosovar Albanian talented football players Adnan Januzaj and Albian Muzaqi.