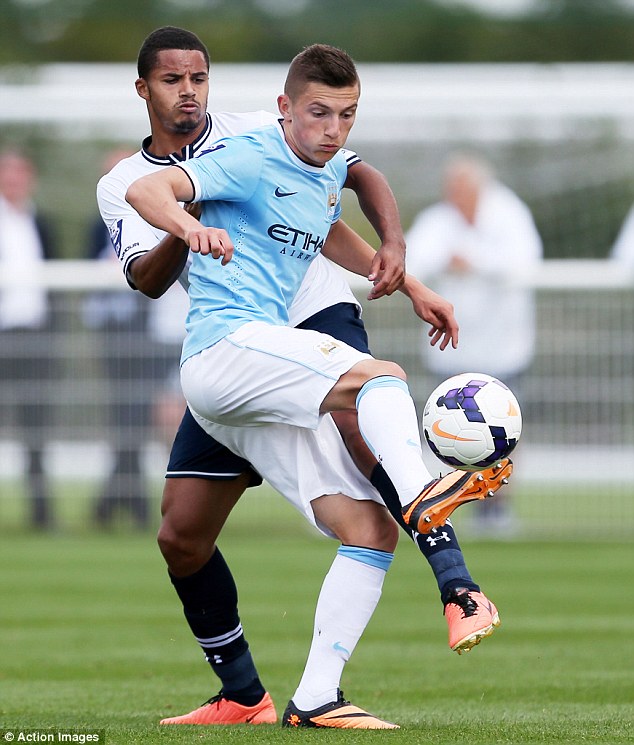 Manchester City's Sinan Bytyqi is Approaching a Premier League debut
By: Kosovare Mezini February 23, 2014
Manchester City FC invited 19-year-old Sinan Bytyqi to train with the first team. Internet rumors circulated that Bytyqi would debut during Monday's game against Chelsea yet proved false. Nonetheless, we are all thrilled that he is slowly matriculating onto the first team, showing his promise and future success.
But who is this kid? Bytyqi was born to Kosovar Albanian parents in Austria on January 15, 1995. As he began to find himself on the international football scene, he idolized Barcelona's striker, Neymar. Before joining the Manchester City team, Bytyqi played attacking midfielder for FC Admira Wacker Mödling. To this day, he still wears the Austrian flag on his chest during international games. It was there that Manchester City noticed his skill, as he scored 4 goals in two games during the U19 qualification in November, 2013. Thanks to him, Austria's U19 team earned a spot in the Elite Round, prior to the U19 Euro Cup.
ONE TO WATCH: Sinan Bytyqi
He is still known for the goal he scored during the UEFA Youth League. He was the first scorer in the tournament, taking him only ten minutes to score a free-kick goal against Viktoria Plzen.
Unlike fellow Albanian Adnan Januzaj, Bytyqi is still waiting to make his debut in the English Premier League, but his chance is soon. Just imagine in a couple years during the Manchester Derby, Januzaj vs. Bytyqi; now that's a game I look forward to.