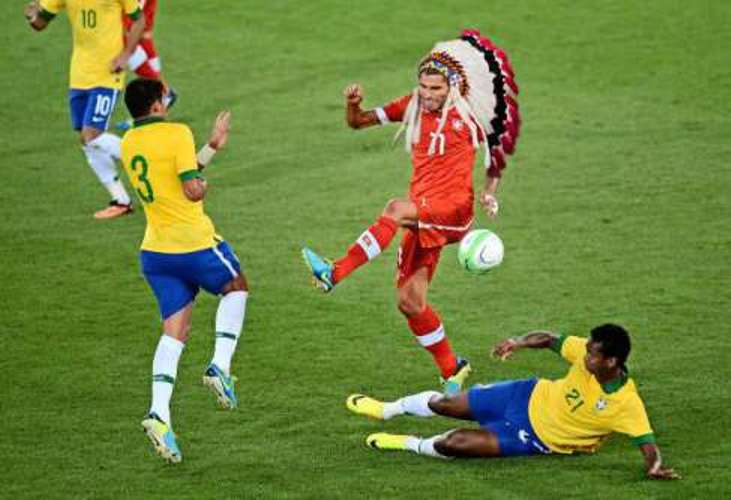 Ottmar Hitzfeld (64) praises Valon Behrami: "Never before have I had such a strong defensive player".
By: Albina Makolli August 21, 2013
Hitzfeld (world trainer of 1997 and 2001) was very excited about Napoli's victory against the fivefold world cup winner Brazil [1:0]. He could not stop praising the Kosovo-born player, Valon Behrami (28): "Valon is a world-class player. I can't imagine our team without him. He wins an incredible number of duels, is very secure with the ball and very fast. He managed to play with very few fouls, which is an indication for his high class playing level."
Napoli-star Behrami might even be the best defensive midfielder that Hitzfeld encountered throughout his impressive career: "I used to have Jeremies and Freund, but that used to be a different kind of football back then. In today's modern and fast-paced football game against Brazil, I have to say that Valon is the best I've ever had". During the last few years, Valon went through a positive development phase.
His character underwent a positive transformation as well. According to Hitzfeld, "Valon used to be an individualist, but now he's a team player. He became a great leader with social competences. He leads other players" and especially the young ones whom he shares the same heritage with, such as Shaqiri and Xhaka. To Behrami, this game was one of his best games.
The next match of Napoli is going to be against Bologna on August 25.
The original article was posted at the Blick webpage. Click here to read the original article.