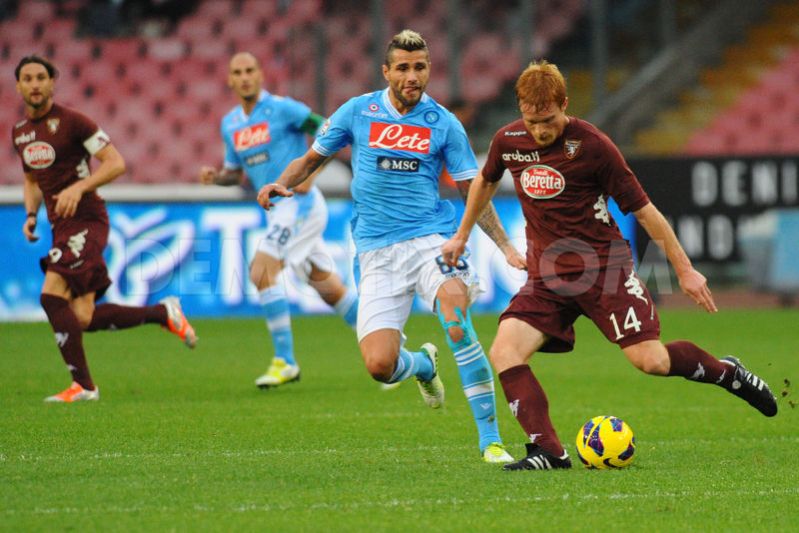 Behrami, the Kosovo born super soccer player
By: Drita Shujaku January 9, 2013
Everyone, hats off for Valon Behrami! The time for standing ovation still hasn't come but the Kosovar football player is on good track to deserving many of them. 'Il Roma', an Italian magazine recently wrote a special report on Behrami's impressive skills on the field.
He is a role model player and shuns the gossip and attention from newspapers and media, that cost a lot to players and affect their progress or never reach their potential. Valon Behrami expression on the football pitch is with muscles and personality. His coach Walter Mazzarri at Napoli has trusted him the position of midfield player as he previously used to play as a winger.
Pressure and ball possession distinguish Behrami, who has also played for Verona, Lazio, West Ham and Fiorentina. He has won more duels on Serie A than anybody else. Thanks to his determination, his current team Napoli is ranked as the team that has won the most duels on the football pitch.
We would not exaggerate if we'd say that Behrami is among the best in the Italian League. Physical strength and determination combined with a surprisingly clean and fair game make him stand out from the rest. With no red cards and few warnings, Behrami can be trusted to defend the entire midfield. With his arrival Napoli's defensive has been strengthened despite the departure of Walter Gargano. This remarkable player is bringing luck to Napoli of Mazzarri, which is currently ranked third in Serie A.
***
Source: Gazeta Express
Source of Featured picture: UEFA