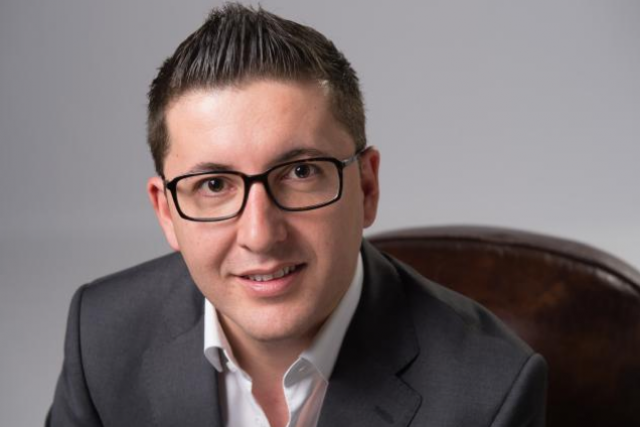 Blerim Bunjaku's unique path to Swiss politics
By: Valon Xoxa February 11, 2014
EVP- the Christian Party of Swtizerland has chosen Blerim Bunjaku as a suitable candidate for the city council of Winterthur. While that sentence might not strike you as odd, Blerim Bunjaku is a follower of Islam, whereas the EVP party is known for its efforts at emphasizing the Christian way of Swiss life and culture. Without a doubt, Mr. Bunjaku and EVP are an unlikely match that might just make it work.
Blerim Bunjaku's candidacy has without a doubt given the social and news media in Switzerland quite a buzz. Being a part of the Evangelical People's Party (EVP) and a Muslim has brought Mr. Bunjaku much attention. Furthermore, the public and news media are not the only ones attracted to this issue, many members within the party have expressed strong feelings for and against his candidacy, thus making his struggle to success, ever more difficult.
"I am a proud Swiss, of Albanian origin, Switrzerland is my homeland.  My priorities are  set upon values and success. Thus, I represent the EVP party fully. I have joined this particular party due to the values it endorses, values that I consider are important for a healthy society: justice, love and respect." – Mr Bunjaku was qouted during an interview for Blick.ch.
Bunjaku's candidacy has sparked an ongoing debate from both the Christian and Muslim communities in Switzerland.  While the Muslim community argues that his candidacy does not represent their interests, the Christian chairman of the party claims that this is yet another way of the party accepting people of all walks of life. Mr. Bunjaku tries to encompass the many struggles and identities that he represents. Thus emphasizing the ongoing identity struggle that many minorities, the Kosovar diaspora including, undergo throughout their stay and engagement in Switzerland.
The original article was posted at Albinfo.ch Click here to read the original article.