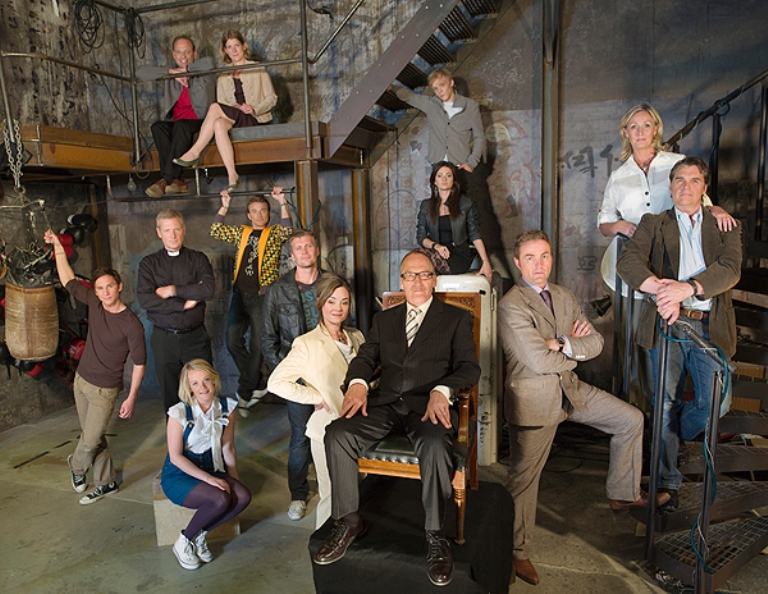 A TV Series star in Sweden: the success of the Kosovo born actress Fortesa Hoti
By: Albana Rama January 7, 2013
Fortesa Hoti (24) is a Kosovo born Swedish actress.  She moved to Sweden with her family in 1992, and is best known for her role as Roxana Nilsson in the Swedish TV series Andra Avenyn. Fortesa Hoti has also starred in Swedish movies such as Orion, Ciao Bella and the short film Påfågeln. You can see her as well in the music video for the Swedish music group Medina's song Sagoland.
In an interview for the Swedish Webb-TV Show "The fabulous life of Ana Gina", she says that people often mistake her for being as cocky as her character Roxana. Fortesa describes herself as a happy and outgoing person, the total opposite of Roxana. The Kosovo born actress loves heights, and lives by her own motto "Live life before life itself lives you". In the interview, Hoti also talks about her car accident. She was lucky enough to walk away with only a little scratch, which she got from trying to get her phone that was lying in the engine. Her family were just happy that she is alive considering how the the car looked after the accident.
In an interview with the Swedish radio station Sveriges Radio, Fortesa Hoti talks about how she got the role as Roxana in Andra Avenyn through a televised casting competition. Her expectation coming in to the competition were to have fun and just do something she hasn't done before. She also saw it as a great opportunity to become an actress and create memories for life. When asked about the attention she gets since the TV Series started, Hoti says it's both positive and negative. The positive is the acknowledgement and all the compliments, which she sees as a drive to continue her work. But it can be hard at times she says, when it comes to being recognized in the streets. Hoti laughs after saying that she sometimes wonders if it's something wrong with her clothes because of all the staring.
The talented actress was nominated by the Swedish newspaper Aftonbladet, in the category "best female actress in a TV Series"  in 2007 and 2008. Fortesa Hoti tells "Sveriges Radio" that a huge door opened through that nomination and that the TV Series Andra Avenyn have a lot of dedicated fans. Hoti looks up to her favorite actress Julia Roberts and says that her dream role would be playing Erin Brokovich in a second movie.
According to an article in Hn.se (Hallands Nyheter), in 2011 Fortesa Hoti finished shooting the Swedish film "I främmande land," which is about two Albanian families from Kosovo living in Sweden. The film deals with subjects as racism, religion, and cultural clashes. The film is directed by a Kosovar Albanian director,  Nimon Mucaj.
See her interview for the Swedish webb-tv show "The Fabulous life of Ana Gina"


See the preview for her film "Orion"


Fortesa Hoti in Medina's music video – Sagoland