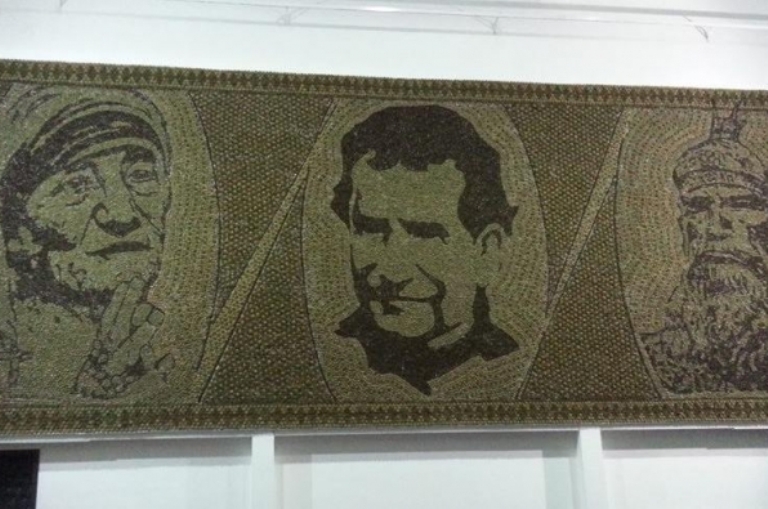 A Kosovar in the Guinness Book of Records!
By: Albina Makolli February 12, 2014
Albanian priest Dominik Qerimi gathered 51,865 pine cones and created a wonderful piece of art! This piece has been recognized in the Guinness Book of Records.
It took Dominik Qerimi four years to gather 51,865 pine cones and 53 days to complete a gigantic portray of Albanian heroes Skenderbeg, Mother Theresa, and humanitarian Don Bosko. Qerimi is head of the Don Bosko center in Gjilan and received a certificate by Guinness representatives for his Mosaic of Norms, a piece 15 meters long and 7 meters tall.
On one of his Facebook posts, Qerim stated that he is not an artist but that he is simply in love with Christ. Everything he is and does is a result of an awe he has for this love.
Dominik Qerimi received the recognition for his piece of art on February 8th, 2014 in an official ceremony in Gjilan. Even a new category was created for his piece of art: "Largest Pine Cone Mosaic."
The original article was posted at Albinfo.ch Click here to read the original article.