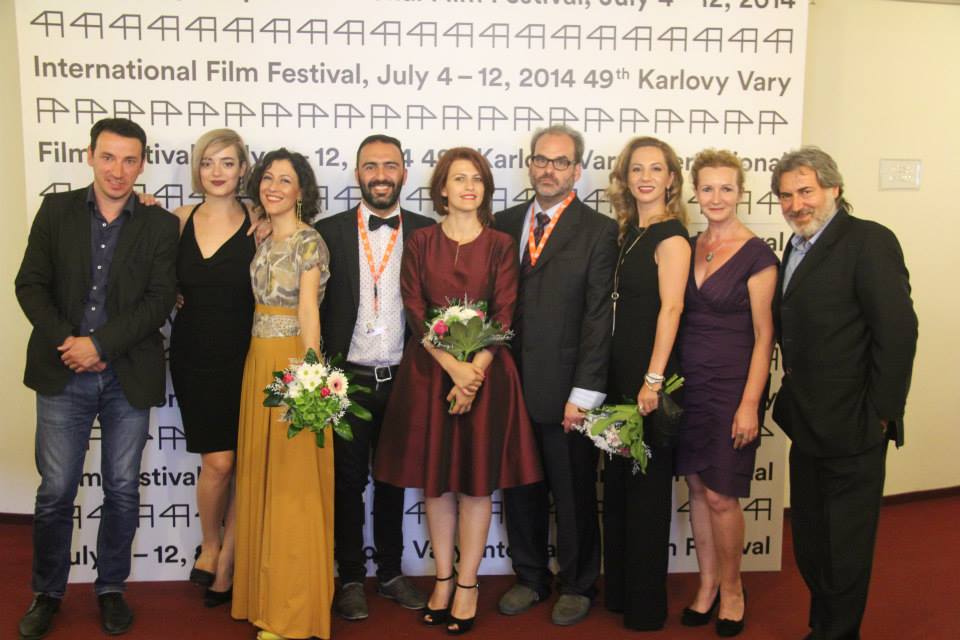 "The World" talks Albanian at the Karlovy Vary festival
By: Fitim Salihu July 8, 2014
The film "Bota" ("The World"), the first co-production between Kosovo and Albania emerged in its premiere at the prestigious Karlovy Vary festival in the Czech Republic.
The film which was directed by and whose scenario was written by Iris Elezi and Thomas Logoreci is presented within the competition "East of the West" at the festival which began on July 4th and will run to July 12th.
"Karlovy Vary International Film Festival" is an A Category festival and the presentation of the film before movie stars, directors and producers from all around the world is a good opportunity to introduce Albanian cinematography but also to promote our country.
Within 100 minutes of the film, through the characters of three youths, a tableau of Albania today is presented. The film, as director explained, focuses on the lives of a small community of politically persecuted people forgotten by time and by ourselves, living at the edge of a marsh.
"The World" is co-funded by the Cinematography Centers of the two countries and is helped by MIBAC (Italian Ministry of Culture), with the support of Eurimages.
The original article was posted at kultplus.com – Click here to read the original article