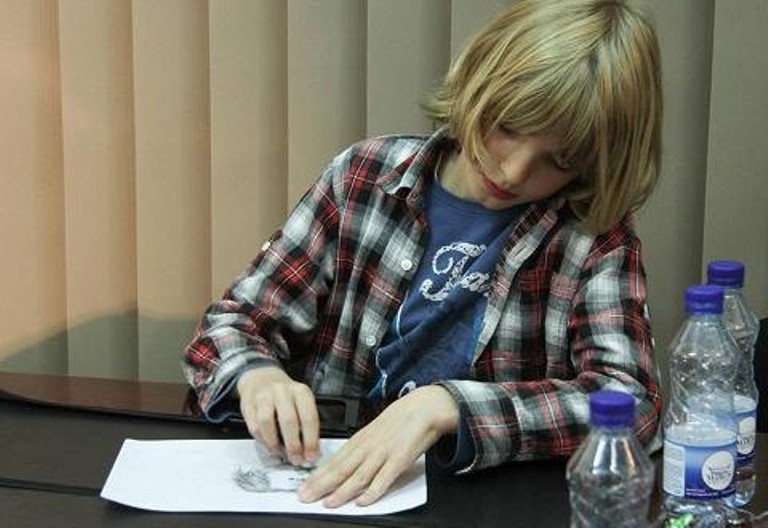 The child prodigy, a possible Da Vinci among us?
By: Valon Xoxa January 28, 2014
Uliks Ajeti is a typical twelve year old, however what makes him not so common are his passion for painting and sculpting. At first glimpse, the images he presents seem to be stolen taken right out of the studios of great artists such as Rafaelo,Mikelangelo or Da Vinci. However they are not, such names might just be his insipiration but the drawings and sculptures are all done by the hands of the 12 year old Uliks. 
Without a doubt, Uliks has a bright and up and coming career ahead with a promising future.
The original article was posted at Infoglobi. Click here to read the original article.