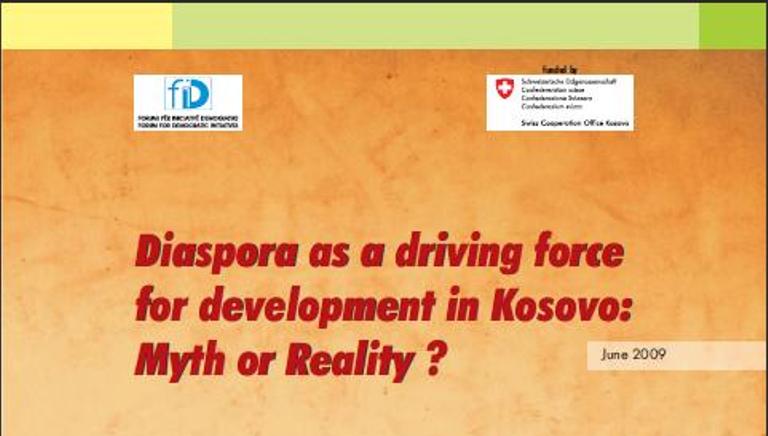 Study: "Diaspora as a driving force for development in Kosovo: Myth or Reality?"
By: Kosovo Diaspora July 13, 2012
This report was presented at a conference co-hosted by Forum for Democratic Initiatives (FID), the Investment Promotion Agency of Kosovo (IPAK), the Prime Minister's Office for Non Residential Affairs and the Swiss Cooperation Office in Kosovo on 23 June 2009. The report is based on results of a one year study conducted by FID in cooperation with the University of Neuchâtel, Switzerland, and commissioned by the Swiss Agency for Development and Cooperation (SDC) with the aim of initiating a policy debate about the impact of migration on Kosovo's development. The study showed that while approximately one third of Kosovar households are receiving international remittances, these are used mainly for consumption and luxury goods. The support from the Diaspora to start up businesses is twelve-fold higher than that received from international development agencies, with 25% of all businesses in Kosovo set up with partial or complete funds generated from work abroad. Nevertheless, the level of Diaspora investment in Kosovo remains lower than expected, and members of the Diaspora are increasingly shifting their attention towards integration in the host country, as opposed to support of Kosovo.
Diaspora as a driving force for development in Kosovo: Myth or Reality ?
June 2009
Author: Forum for Democratic Initiatives, Pristina, funded by the SDC
Read the full study here.