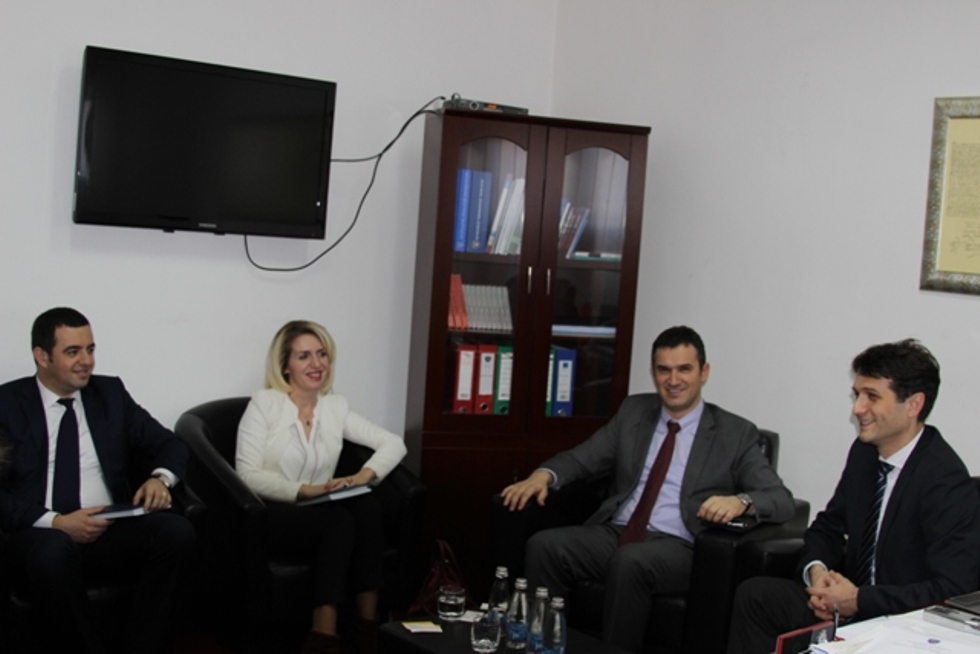 Ministry of Diaspora Establishing New Partnerships
By: Kanarina Shehu January 22, 2015
Ministry of Diaspora welcomed a delegation of the Post of Kosovo, led by Chief Executive Officer, Sejdi Hoxha.
On January 21, in a meeting held with representatives of the Post of Kosovo, Minister Murati discussed possible areas of cooperation between the two institutions in the interest of Kosovo's diaspora and all citizens of Kosovo.
They agreed that the Ministry of Diaspora will use the postal service of the Post of Kosovo for delivery of books and textbooks in the Diaspora, as well as Post's non-banking financial service.
Mr. Hoxha notified Minister Murati regarding the Post's initiative to dedicate a future postage stamp series to the Albanian diaspora, which has continuously shown an outstanding contribution for the people and state of Kosovo.
Here you can read the official news in Albanian.