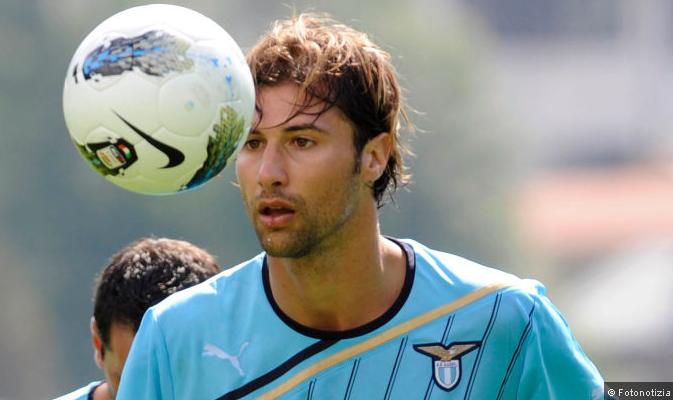 Lorik Cana: An Unofficial Ambassador
By: Kosovo Diaspora June 19, 2014
The Albanian people know him as their ambassador and the football world knows him as the dedicated defensive center-back for Lazio. We speak of no less then Lorik Cana. The new football hero was born on July 27, 1983, a summery day in Pristina, Kosovo.
Following his fathers Agim Cana footsteps, Lorik Cana and his family moved in 1992 to Switzerland where his father signed for the football club Montreux. Lorik's professional football career began in 2002, when he signed for Paris Saint-Germain's first squad. According to footballtop.com, he made 69 appearances during three seasons and scored two goals. Lorik saw further success when he signed onto another French club, Marseille, and became the key midfielder in 2005.
Though he has three citizenships and, thus, three national teams to choose from, Lorik Cana followed his heart and roots and chose Albania. In an interview 2009 with journalist Louise Taylor for The Guardian , Mr Cana says " I want to give my best all the time, to make my family and my people proud".
He has since 2003 played for Albania's national team where he also is the team captain.  The footballer had already in 2003, at the age of 20, been voted as the Albanian footballer of the year. After playing for Marseille, Lorik continued his career playing for teams such as Sunderland and Galatasaray and finally the italian football club Lazio where he currently is signed.