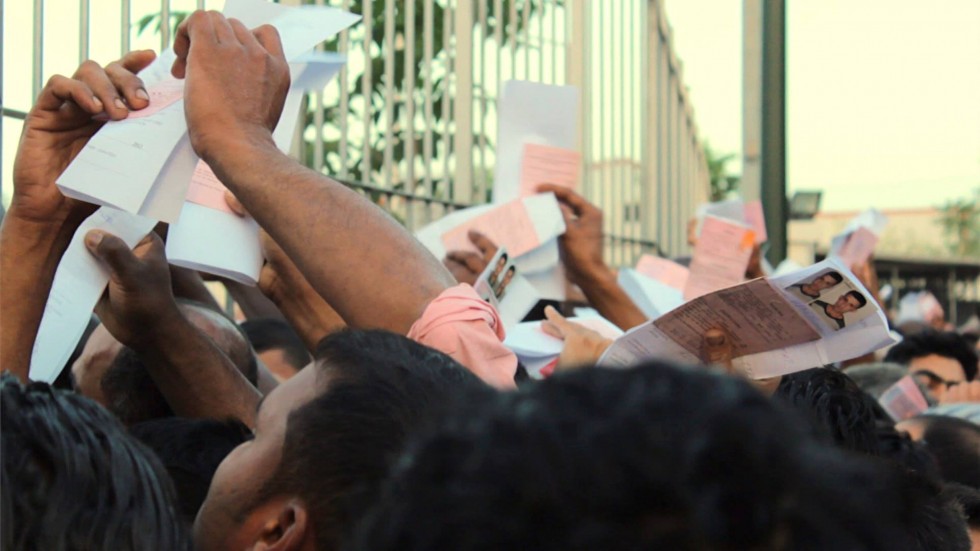 K2.0: Migration Small Talks
By: Valon Xoxa December 17, 2014
Interested in migration?
Kosovo 2.0 is hosing the "Migration [Small Talks]" event on Wednesday 17, at Dit e Nat, 7:30 pm. Migration Small Talks is accompanied by a  screening of the short documentary "Philoxenia", a Q&A with director Iliriana Banjska, and an open discussion on how to deal with migration.
You can reserve a seat by contacting Kosovo 2.0 Magazine through their Facebook page here.
PHILOXENIA (2013)
Synopsis:
Love for the stranger, is that what is supposed to define Greek culture from the ancient times, up until modernity? Philos (love) and Xenia (the stranger) together form the ideal of hospitality which in the context of the recent crisis and mass immigration seems to be contested. Philoxenia is a documentary which gives a voice to the stories of socially excluded and marginalized migrants in the city of Athens, and reflects on the notion of Philoxenia and its boundaries which are becoming more and more fixed due to both state policy and a rise in xenophobia.
Written by Iliriana Banjska, Dagmar Donners & Fabian Pop
TEASER: https://www.youtube.com/watch?v=INew-Ou1K9I
LANGUAGE: Several languages. Subtitles only in English
OPEN DISCUSSION
How does the European Union reconcile its values of diversity with rising anti-immigration policies and attitudes? What are the experiences in Greece – how has Greek society dealt with the arrival of migrants over the years? What about experiences of other EU member states? What are some of the repercussions for countries such as Kosovo, an inspiring EU candidate? Meanwhile, how does the arts community respond and comment to such political and social realities? What cultural and artistic productions do we notice in this regard? And we want to hear your questions too.
Moderator: Besa Shahini, policy analyst with the Berlin-based European Stability Initiative (ESI) and a regular contributor to the Albanian language online newspaper, Gazeta Jeta në Kosovë.
Speakers:
Iliriana Banjska, director. She finished her BA in Cultural Anthropology and Development Sociology and an MA in Conflict Studies and Human Rights at the University of Utrecht. Together with Dagmar Donners and Fabian Pop, she has produced a documentary on immigration issues in Athens, Greece.
Iliriana Kacaniku, KFOS EU integration Program Coordinator
Albert Heta, Artistic Director at Stacion – Center for Contemporary Art Prishtina